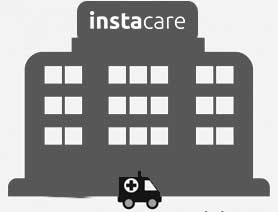 AlKhaleej Clinics (Karachi)
4th Floor Al-Khaleej Towers Near Medicare, Shaheed e Millat Road, Karachi
About AlKhaleej Clinics (Karachi)
AlKhaleej Clinics located at Al-Khaleej Tower, 24 Shaheed-e-Millat Road, Bihar Muslim Society BMCHS Sharafabad, Karachi, Sindh. Its mission is to help people by providing health facilities and grow healthcare and diagnostic center networks.
Timing
AlKhaleej Clinics offers services from 9 am - 5 pm.
Consultation Fee 
The average consultation fee at AlKhaleej Clinics ranges from 1000 - 2000 RS.
AlKhaleej Clinics services
AlKhaleej Clinics offers services of Hair Transplant, Skin Care/ Beauty,
Orthopedic Treatment, Hair Replacement, Dental Services, Cosmetic Services, Eye Surgery.
Consultants
AlKhaleej Clinics has experienced medical specialties. They provide excellent health services for all patients but if you want a hassle-free and quick appointment at AlKhaleej Clinics, doctors consult through Instacare. Pk
Frequently Asked Questions
Top Specialities in Karachi
Similar Hospitals in Karachi