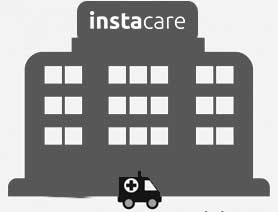 Hanif Hospital (Rawalpindi)
Near Asghar Mall Chowk , Adjacent Bank Al-Falah, Block-E , Asghar Mall Scheme, Saidpur Road, Rawalpindi Dr. Ahmed Sajjad
Urologist
FCPS (Urology), MBBS
Burning Micturition, Extracorporeal Shockwave Lithotripsy, Injury To The Urethra, Kidney Transplant
Under 15 Mins Wait Time
33 Years Experiance
99% Satisfied Patients
Under 15 Mins Wait Time
33 Years Experiance
99% Satisfied Patients Dr. Lubna Meraj
General Physician
FCPS, MBBS
Assesment Of Urogenital System, Cld Intestine, Gastrointestinal System, Liver Disease Including Alcoholic Liver Disease
Under 15 Mins Wait Time
11 Years Experiance
99% Satisfied Patients
Under 15 Mins Wait Time
11 Years Experiance
99% Satisfied Patients Dr. Muhammad Akram Kumbhar
Urologist
MBBS, M.S (Urology)
Bladder Stones, Enlarged Prostate, Hernia Surgery, Injury To The Urethra
Under 15 Mins Wait Time
15 Years Experiance
99% Satisfied Patients
Under 15 Mins Wait Time
15 Years Experiance
99% Satisfied Patients
Top Specialities in Hanif Hospital (Rawalpindi)
About Hanif Hospital (Rawalpindi)
Hanif Hospital is located Near Asghar Mall Chowk Adjacent Bank Al-Falah, Saidpur Road, Rawalpindi. Their mission is to provide exemplary physical, emotional, and spiritual care for each of our patients and their families.
Timings
Hanif Hospital offers 24/7 hours of emergency services.
Consultation Fee
The average consultation fee at the Hanif Hospital ranges from 1000- 1500 RS.
Hanif Hospital Services
Hanif Hospital is based on 32 beds. Services available at Hanif Hospital are given below:
General surgery

Orthopedic surgery

Urology services

ENT services

Normal Delivery services

Gynecologist service

Obstetrician 

Diabetologist

Sexologist

Urologist

Vitreo Retina surgery

Hypertension surgery

Male Sexual Health

Cosmetologist service

Head and Neck surgery 

Laparoscopic surgery

Dermatologist 

Dentist



Consultants

Hanif Hospital has experienced medical specialties. They provide excellent health services for all patients but if you want a hassle-free and quick appointment from Hanif Hospital, doctors consult through Instacare.pk.
Frequently Asked Questions
Top Specialities in Rawalpindi
Similar Hospitals in Rawalpindi