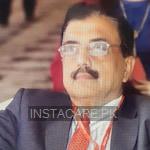 Dr. Naimatullah
Dermatologist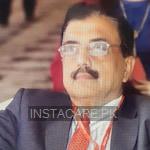 Dermatologist
MBBS,MCPS (Dermatology)
99% (0)
Satisfied Patients
Advanced International Hospital
Capital International Hospital
About
Experience:
Advanced International Hospital
Capital International Hospital.
Dr. Naimatullah is a Dermatologist. He is having over 36 years of experience in the field of Dermatology and practices at Advanced International Hospital and Capital International Hospital. His field of interest includes Cryotherapy And Electrocautery, Q Switch, Burn Surgery, Gynecomastia, Prp Derma Pen, Carbon Facial, Thread Lift, Lip Augmentation, Hair Removal Laser, Pigmentation And Skin Lightening, Dermatitis, Hyperhidrosis, Men's Skin Conditions, Rashes, Sun Damage, 3 D HIFU, Pediatric Dermatology, Alopecia, Bacterial Infections, Breast Augmentation, Carbon Peel, CIT For Skin Tightening And Scar Correction, Double Chin Treatment, Electrocautery, Eye Brow Lift, Facial Contouring By Fillers, Fat Fillers, Laser And Facial Aesthetician, Laser Treatment, Melasma Treatment, Microdermabrasion, Nail Infections, Phototherapy, PRP And Endoret For Hairs, RF For Skin Tightening, Skin Surgery And Diagnostic Biopsy, Skin Tone Improvements, Tinea Capitis, Vampire Facelift, Vampire Facial, Vitiligo Treatment, Wart Removal.
Frequently Asked Questions
Similar Dermatologist in Islamabad
Top Specialities in Islamabad
Top Dermatologist in Islamabad Areas
Top Hospitals in Islamabad
Radiology Pathology Labs in Pakistan
Popular Labs in Pakistan