Chughtai Lab Test Price and Details - Get 20% Discount
1421 tests available
Last Updated On Saturday, December 10, 2022
Albumin (Fluid) at Chughtai Lab
Known as: Fluid for Albumin
Basic Thyroid Profile (FT3, FT4, TSH) at Chughtai Lab
Known as: Basic TFT, FT4,Thyroid Profile,TSH,Basic Thyroid Profile ,FT4
Rs.

3600
Rs.

4500
20% off
Renal Function Tests at Chughtai Lab
Known as: RFT,Renal Panel
Rs.

1280
Rs.

1600
20% off
CT Angiography Neck and Brain at Chughtai Lab
Rs.

21250
Rs.

25000
15% off
CT Chest High Resolution (HRCT Chest) at Chughtai Lab
Rs.

10200
Rs.

12000
15% off
MRCP + MRI Pancreas with contrast at Chughtai Lab
Known as: Magnetic Resonance Cholangiopancreatography,Magnetic Resonance Imaging Pancreas
Rs.

13600
Rs.

16000
15% off
MR Mammography With Contrast at Chughtai Lab
Rs.

18700
Rs.

22000
15% off
Complete Blood Count (CBC) (Blood Test) at Chughtai Lab
Known as: CBC, Blood For Analysis, Blood CP, Blood Complete Picture, Blood Routine Examination,Blood C/E Complete
Semen Analysis at Chughtai Lab
Known as: Sperm Analysis,Sperm Coun,Seminal Fluid Analysis
Rs.

2400
Rs.

3000
20% off
Liver Function Test (LFT) at Chughtai Lab
Known as: LFT,Liver Profile,Liver Panel
Rs.

1440
Rs.

1800
20% off
Lipid Profile at Chughtai Lab
Known as: Lipid Panel, Coronary Risk Panel
Rs.

1760
Rs.

2200
20% off
Cholesterol (Serum) at Chughtai Lab
Known as: Blood Cholesterol
---
Chughtai Lab has been providing healthcare services since 1983 in Pakistan. They are providing the best pathology services in 250+ cities of Pakistan. They provide services 24 hours a day to patients with accurate diagnoses and ensure they can avail themselves of the services at any time. You can also view Chughtai Lab test rates online.
Chughtai Lab also offers the services of free home sampling so that you can get the benefits of diagnostic centers and pathology labs in the comfort zone of your home. So, you can book all types of blood tests online with Chughtai Lab through Instacare.
Vast Range of Tests
Chughtai lab offers 1000+ clinical laboratory tests used for early detection of the disease. You can book tests like blood C/E (complete, CBC), vitamin D test, Cholesterol / HDL cholesterol ratio, blood glucose random, Covid-19 test, and many more.
Home sampling
Chughtai Lab has an experienced team for blood collection service. They visit you at your home at your preferred time and date. They also offer the benefits of the Covid-19 test for international passengers.
You can save both time and money by taking advantage of the home sampling method instead of going through the hassle of running out to the lab or waiting in long lines. You can enjoy many benefits from home sample tests instead of visiting Chughtai Lab. Like Comfort, Convenience, Safety, Viability, Time-saving, and Flexibility.

If you are looking for a mobile application that helps you avail of lab tests at home in Pakistan, InstaCare is one of the best healthcare platforms where you can find the best diagnostic center.
Get Reports Online
You can receive your Chughtai Lab online reports within 24 hours after taking the sample. You can also view your reports through their website.
Chughtai provides services of Blood sampling to the following cities:
Lahore, Karachi, Islamabad, Rawalpindi, Faisalabad, Gujranwala, Multan, Peshawar, Quetta, Sargodha, Sialkot, Sahiwal and many other cities of Pakistan.
You will not be able to walk into the Chughtai Lab for your blood test. Now you can book the test through Instacare, or you can call on the helpline number for any query: 03171777509.
---
Chughtai Lab in Other Cities
---
Frequently Asked Questions
Now you can book all the Chughtai Lab tests Online with InstaCare. We provide a hassle-free medical testing service for patients.You can not only find Chughtai Lab Test price and other information but can also book lab tests within a few clicks. After booking just wait for the confirmation call of our representative who will guide you with complete details and confirm your test.
Yes, If you will book the lab test with InstaCare you will get a discount on the test at Chughtai Lab. InstaCare guarantees the lowest price of Tests with quality services through its partner laboratories in Pakistan and internationally.
The price of Chughtai Lab test varies from test to test but usually, it ranges between PKR 500-3000. If you will book a lab test with InstaCare and when you will confirm your test InstaCare will offer you much more discounted prices and other advantages.
Yes, You can view the results of your tests online with InstaCare and Chughtai Lab. We will also update you via SMS when your reports will be ready.
There are many labs in Pakistan but no lab is providing patients the facility of home sample collection for this test because it needs to be done in specific environment and timings.
---
Customer Reviews
Courteous staff and good quality services... I always prefer to book through InstaCare because of their economical rates.
---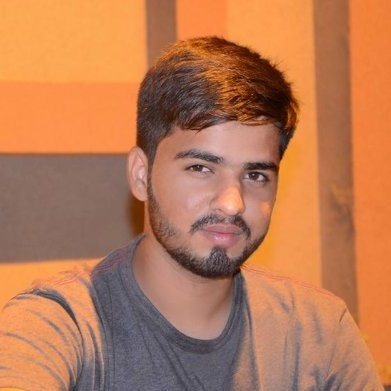 I book my appointment with Dr. Sadia and after my consultation with her. I booked my lab test through InstaCare home sampling service. They are quick and best.
---

Instacare offers best prices for lab tests and they are offering one stop shop for all medical related issues. Their CSR is too good and helping.
---

---
---
Radiology Pathology Labs in Pakistan