HBsAg Test Price and Details
10 labs available
Known As: Hepatitis B Antigen,Hepatitis B Surface Antigen
Last Updated On Thursday, September 28, 2023
---
What is the HBsAg Test?
The most common test for hepatitis B is the HBsAg test. If in the test, there is an indication of HBV virus presence in the serum, it will mean that the infection is present. The test identifies those people who might be at risk of spreading the disease, like:
Blood donors
Pregnant women
IV drug abusers
healthcare workers
Institutionalized people
Transplant donors
Recipients
Semen donors for artificial insemination
For people who are chronically infected, a quantitative HBsAg test is used to monitor their treatment. The screening assays of HBsAg are mostly supported by confirmatory tests. They are then used to confirm repeatable reactive results. In the confirmatory test, the involvement of neutralization of the HBsAg in the sample by >50% using a human anti-HBs antibody is present.
When is it performed?
This test is performed for the following purposes.
Screening
Diagnosing HBV infection
Evaluating HBV infection
Monitoring HBV infection
Assessing past HBV infection
Assessing future immunity against HBV
You should get this test done as soon as possible if you have two or more of the following symptoms al together.
Dark urine
Fatigue
High Fever
Recurring and resistant fever
Gray colored stools
Loss of appetite
Recurring nausea
Consistent vomiting
Pain in the joints
Yellowish skin
Yellow eyes
What does this test detect?
In this test, the main focus is to look for antigens, antibodies, or the genetic material of HBV. The HBV substances are the Antigens of from the virus that cause your body to produce an immune response. After the immune response, antibodies are produced in response to the virus of HBV.
The main detection will be for Hepatitis B surface antigen (HBsAg): These are various proteins found on the surface of HBV. They can be detected in the test.
What are the benefits of this test?
One of the major benefits of this test includes that you can get it done in almost all the labs and hospitals. You don't have to go somewhere specific for this test. It is not expensive at all and a pretty basic test. It will indicate if you have any infection. You can also get this test as a precaution when you think that you have been exposed to the virus.
When should I know the results of this Test?
The time when you get the results depends on from where you get your test done. It can be done within anywhere from a few hours to a day. But most probably the reports are compiled within an hour or a few hours. These days, you can also have a look at your test results online.
What are the HBsAg Test Results range?
The results of this test can either be qualitative or quantitative. The test results are expressed in International Units known as IUs. They can also be expressed in signal per cutoff (s/c) value.
Followings are the conditions when the test results will be positive and negative:
The hepatitis B surface antigen (HBsAg) level of less than 1 s/c is considered negative.
The hepatitis B surface antigen (HBsAg) level of more than 5 s/c is considered positive.
---
Frequently Asked Questions
The HBsAg test is a medical diagnosis of your health which is conducted by healthcare laboratories. In this test, the lab will collect your HBsAg sample and will process it in its facility. Reporting time of HBsAg test is 2 Day(s). After the processing results will be published and you will be notified. You can either download your lab test report online or can visit the near sample collection center to get printed reports.
Medical tests are the procedures in which a laboratory takes a sample of your blood, urine, or any other body fluid or body tissue to get detailed information about your health. Usually, lab tests are used to help to diagnose and screening specific diseases or medical conditions. Some tests are also used to gain general information about organs and body systems.
The price of HBsAg tests varies from lab to lab but on InstaCare you will find discounts on the tests. Price range of HBsAg test is 1900 - 1900.
Yes, You can view the results of your tests online with InstaCare and its partners.
---
Patient Reviews
acha hai.
---
I have used this website to avail online consultation two times. They have user-friendly portal, and the best support team.
---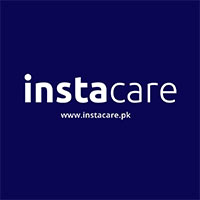 I used this portal to consult with doctor for telemedicine. I love the idea of InstaCare to digitalize health care services.
---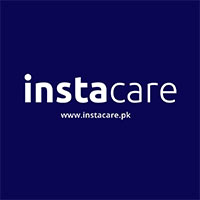 It is an excellent platform and easy to use. The fastest way to book appointment and keep track of my medical health records.
---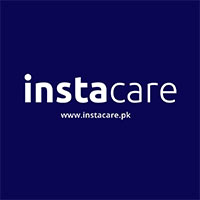 Wonderful and amazing website. Why did I not come to know about it earlier? Found it awesome, and helpful.
---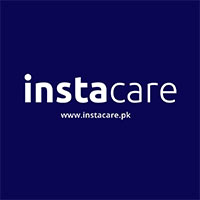 Nice
---

---
View Test Prices In Other Cities
---
---
---
Radiology Pathology Labs in Pakistan