Chughtai Lab Uric Acid (Serum) Test Price and Details
Last Updated On Friday, March 24, 2023
Uric Acid (Serum) at Chughtai Lab
Known as: Serum Urate,UA
---
What is the Uric Acid Serum Test?
The uric acid serum test detects the amount of uric acid present in your blood or your urine. When your body normally breaks down purine, your body makes uric acid. Purines are synthesized when your cells die. Purines can also be found in many beverages or packaged food items. Most of the time, the uric acid is dissolved into your blood and then it leaves your body through urine. If the uric acid starts building up in the blood, then it will form the shape of needle-like crystals that will start to surround your joints. This condition will then turn into gout. A gout is a form of arthritis in which your joints get affected. Mainly they get inflamed and cause pain. It can also lead the situation towards kidney failure after kidney stones start to develop.
When is a Uric Acid Serum Test performed?
You will have to get the Uric Acid Test if you have the following symptoms or conditions:
Ankle, Toes, and knees get affected.
Intense pain
Swelling
Redness
Feeling warm
If you are undergoing any type of a cancer treatment.
If you have symptoms of kidney stones, like:
Pain in lower back, side, groin or back
If you are experiencing bloody urine.
Frequent urge to urinate
Not being able to urinate even when you want to.
Excruciating pain or sensation of burning when you want to urinate.
Cloudy or bad-smelling urine
Nausea
Vomiting
Fever and chills
When you have all of these signs and symptoms, after getting this test, you have to go visit your doctor.
What does a Uric Acid Serum detect?
Uric Acid Serum test will help you out in detecting the followings:
It will help you in diagnosing gout and with a synovial fluid analysis.
Some patients who are undergoing a cancer chemotherapy treatment, have to also deal with the decreased uric acid levels because their treatment release large amounts of purines into the blood. This can lead to serious problems like high uric acid levels.
You will know if high levels of uric acid are causing kidney stones or not.
If you are at the risk of developing gout or not.
What are the benefits of this test?
The main benefit of this test is that it tells you if your uric acid is at borderline or if you are normal.
When should I know the results of this Test?
You will probably get the results of your test within a few hours but it really depends from where you get your test done. You can get this test done at any hospital or also at the laboratory of your choice. Almost a few hours after submitting the sample, you will receive a message that will inform you that you test results are ready. You can either watch them online or pick them up from the laboratory.
Uric Acid Serum Test Results range?
If the range of uric acid is somewhere between 3.5 to 7.2 milligrams per deciliter (mg/dL) then it is completely normal. If it is higher than that then you are at risk and you will have to consult your doctor.
---
Frequently Asked Questions
Now you can book all the Uric Acid (Serum) test at Chughtai Lab Online with InstaCare.We provide a hassle-free medical testing service for patients.ou can not only find Chughtai Lab Uric Acid (Serum) Test price and other information but can also book the test with just a few clicks. After booking just wait for the confirmation call of our representative who will guide you with complete details and confirm your test.
Yes, If you will book the lab test with InstaCare you will get discount on Uric Acid (Serum) test at Chughtai Lab. InstaCare guarantees the lowest price of Uric Acid (Serum) Test with quality services through its partner laboratories in Pakistan and internationally.
The price of Chughtai Lab Uric Acid (Serum) is 1050 - 3000 but when you will confirm your test InstaCare will offer you much more discounted prices and other advantages.
Yes, You can view the results of your tests online with InstaCare and Chughtai Lab. We will also update you via SMS when your reports will be ready.
There are many labs in Pakistan but no lab is providing patients the facility of home sample collection for this test because it needs to be done in specific environment and timings.
---
View Test Prices In Other Cities
---
Chughtai Lab in Other Cities
---
Customer Reviews
Courteous staff and good quality services... I always prefer to book through InstaCare because of their economical rates.
---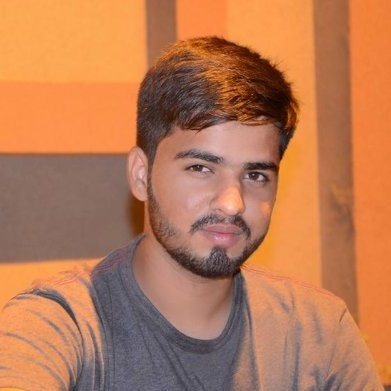 I book my appointment with Dr. Sadia and after my consultation with her. I booked my lab test through InstaCare home sampling service. They are quick and best.
---

Instacare offers best prices for lab tests and they are offering one stop shop for all medical related issues. Their CSR is too good and helping.
---

---
---
Radiology Pathology Labs in Pakistan