Chughtai Lab Anti-HCV Test Price and Details
Last Updated On Friday, March 24, 2023
Anti-HCV at Chughtai Lab
Known as: Anti Hepatitis C Virus Antibodies, ANTI HCV,Hepatitis C Antibody
Rs.

2120
Rs.

2650
20% off
---
What is the Anti HCV Test?
An HCV antibody test is a blood test in which your blood is checked for the presence of the hepatitis C virus. Sometimes, the HCV antibody test is also called the anti-HCV test. And the main purpose of this test is to look for antibodies to the hepatitis C virus in the blood. These antibodies are chemicals that are released in your blood stream when it gets infected by any invader and the antibodies are different for different types of pathogens or microbes.
When is an Anti HCV performed?
According to CDC, all those who are above 18 years of age should at least get this test done once in their life. But in the following circumstances, the Anti HCV test becomes mandatory.
If you use IV drugs.

Even if you used IV drugs a long time ago.

Presence of HIV.

A Kidney patient who is regular on dialysis.

If you are pregnant.

If your ALT values are not normal.

If you got an un protected blood transfusion.

If you got exposed to the virus by a health worker.

If your mother had HCV when you were born.
What does an Anti HCV test detect?
The main technology used for this test is ELISA that checks antibodies produced in your body. It is the only test that you would be prescribed to get done. These are proteins your body makes when it finds the hep C virus in your blood. They start to develop at least 12 weeks after you have been exposed to the virus. It will be the antibodies that your test will be detecting. You can get a rapid test done and then get the results within a few hours.
What are the benefits of this test?
This is a basic diagnostic test for hepatitis C and you will get to know if you have been infected or not.
When should I know the results of this Test?
You will probably get the results of your test within a few hours but it really depends from where you get your test done. You can get this test done at any hospital or also at the laboratory of your choice. Almost a few hours after submitting the sample, you will receive a message that will inform you that you test results are ready. You can either watch them online or pick them up from the laboratory.
Anti HCV Test Results range?
Followings are the ranges of the Anti HCV test result.
Non-Reactive HCV
If your test results say that your results are negative then it means that you are not infected with HCV virus and no antibodies were found. If you think that you were exposed to the virus but you got your test to early then within a gap of a week, you need to get your test done again.
A Positive Reactive HCV
If you get infected with HCV then your body will make antibodies and they can be found in your blood through the ELISA test. So, if the virus can be found in your body, then it means that you have the infection. You can get a follow up test if you want to.
---
Frequently Asked Questions
Now you can book all the Anti-HCV test at Chughtai Lab Online with InstaCare.We provide a hassle-free medical testing service for patients.ou can not only find Chughtai Lab Anti-HCV Test price and other information but can also book the test with just a few clicks. After booking just wait for the confirmation call of our representative who will guide you with complete details and confirm your test.
Yes, If you will book the lab test with InstaCare you will get discount on Anti-HCV test at Chughtai Lab. InstaCare guarantees the lowest price of Anti-HCV Test with quality services through its partner laboratories in Pakistan and internationally.
The price of Chughtai Lab Anti-HCV is 1050 - 3000 but when you will confirm your test InstaCare will offer you much more discounted prices and other advantages.
Yes, You can view the results of your tests online with InstaCare and Chughtai Lab. We will also update you via SMS when your reports will be ready.
There are many labs in Pakistan but no lab is providing patients the facility of home sample collection for this test because it needs to be done in specific environment and timings.
---
View Test Prices In Other Cities
---
Chughtai Lab in Other Cities
---
Customer Reviews
Courteous staff and good quality services... I always prefer to book through InstaCare because of their economical rates.
---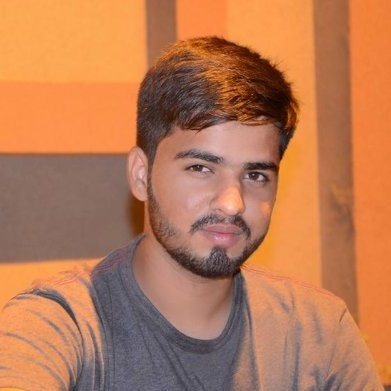 I book my appointment with Dr. Sadia and after my consultation with her. I booked my lab test through InstaCare home sampling service. They are quick and best.
---

Instacare offers best prices for lab tests and they are offering one stop shop for all medical related issues. Their CSR is too good and helping.
---

---
---
Radiology Pathology Labs in Pakistan