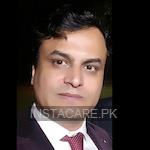 Dr. Fazal Ur Rehman
Psychiatrist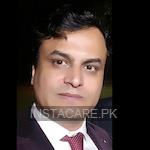 Psychiatrist
FCPS (Psychiatry),MBBS
99% (0)
Satisfied Patients
Advanced International Hospital
About
Advanced International Hospital.
Dr. Fazal Ur Rehman
is a Psychiatrist
. He is having over 12 years of experience in the field of
Psychiatry
and practices at
Advanced International Hospital.
His field of interest includes
Autism, Cognitive Behavioral Therapy, Drug Abuse, Anxiety, Geriatric Problems, Aggressive Behavior, Agitation, Alzheimers, Body Dysmorphic Disorder, Borderline Personality Disorder, Dependent Personality Disorder, Dissociative Identity Disorder, Intellectual Disability, Intermittent Explosive Disorder, Neurosis, Paranoid Disorder, Psychosis, Schizophrenia, Abnormal, Unusual, Strange Behavior, Addiction, Adolescent Problems, Alcohol Addiction, Behaviour Thought Problems, Career Counselling, Concentration Problems, Crisis Management, Emotional Outbursts, General Psychiatry, Mental Health, Suicidal Tendency
.
Frequently Asked Questions
Similar Psychiatrist in Islamabad
Top Specialities in Islamabad
Top Psychiatrist in Islamabad Areas
Top Hospitals in Islamabad
Radiology Pathology Labs in Pakistan
Popular Labs in Pakistan