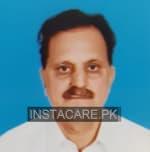 Dr. M. Rashid Khawar
Pediatrician
FAAP (USA), Diplomate of American Board of Pediatric, MD (USA), MBBS (KE), Fellowship in Pediatrics Nephrology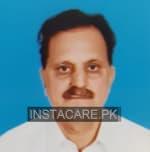 Dr. M. Rashid Khawar - Pediatrician
FAAP (USA), Diplomate of American Board of Pediatric, MD (USA), MBBS (KE), Fellowship in Pediatrics Nephrology
Visit Doctor
Chughtai Medical Center Dha phase 2
Monday

3:00pm - 5:00pm

Tuesday

3:00pm - 5:00pm
Wednesday

3:00pm - 5:00pm

Thursday

3:00pm - 5:00pm

Friday

3:00pm - 5:00pm

Saturday

3:00pm - 5:00pm

Sunday
MBBS (KE)

MD (USA)
FAAP (USA)
Diplomate of American Board of Pediatric
Fellowship in Pediatrics Nephrology.
Experience:
Chughtai Medical Center Dha phase 2.
Dr. M. Rashid Khawar
is a Pediatrician
. He is having over 25 years of experience in the field of
Pediatrics
and practices at
Chughtai Medical Center Dha phase 2
.
His field of interest includes
Autism, Cerebral Palsy, Asthma, Genetic Defects, Asthma, Headaches, Abdominal Pain, Enuresis, ADHD, Allergies, Behavior Problems, Brain Conditions, Constipation, Developmental Delay, Developmental Dysplasia, Encopresis, Faecal Incontinenceor, Fragile X Syndrome, Poor Growth, Sleep Problems, Adolescent Medicine, Complete Vaccination, Diarrhea, Gastroenterological Problems, Hematogic Complications, Immunization, Immunologic Complications, Management Of Pediatric Illness, Newborn Babies Health Problems, Newborn Illnesses, Nutrition Assessment, Opd Consultation, Respiratory Complications, Respiratory Tract Infections, Short Stature, Underweight Children.
Frequently Asked Questions
Similar Pediatrician in Lahore
Top Specialities in Lahore
Top Pediatrician in Lahore Areas
Top Hospitals in Lahore
Radiology Pathology Labs in Pakistan
Popular Labs in Pakistan