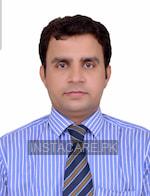 Dr. Shahid Qureshi
Urologist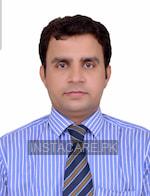 Dr. Shahid Qureshi - Urologist
MBBS, MCPS, FCPS
Visit Doctor
Holistic Care Clinic
Monday

7:00pm - 9:00pm

Tuesday

7:00pm - 9:00pm
Wednesday

7:00pm - 9:00pm

Thursday

7:00pm - 9:00pm

Friday

7:00pm - 9:00pm

Sunday
Chughtai Medical Center Dha phase 4
Wednesday

6:00pm - 8:00pm

Friday

6:00pm - 8:00pm

Sunday
Mid city Hospital

Shalamar hospital
Chughtai Medical Center DHA Phase 4
Holistic Care Clinic.
Dr. Shahid Qureshi
is a
Urologist
. He is having over 12 years of experience in the field of Urology
and practices at
Chughtai Medical Center Dha phase 4
and
Holistic Care Clinic
.

His field of interest includes
Fistula, Kidney Cancer, Kidney Failure, Laparoscopic Surgery,
Laparoscopic
Nephrectomy, Percutaneous Nephrolithotomy (PCNL), Prostatectomy, Pyelolithotomy, TURP.
Frequently Asked Questions
Similar Urologist in Lahore
Top Specialities in Lahore
Top Urologist in Lahore Areas
Top Hospitals in Lahore
Radiology Pathology Labs in Pakistan
Popular Labs in Pakistan