Last Updated On Sunday, November 27, 2022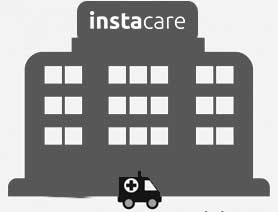 Bashir Hospital
Khadim Ali Road near jaf industries, Model Town, Sialkot Dr. Mohammad Bashir Shafi - Acupuncturist
Master in Acupuncture
Massage, Moxibustion, Myofascial Release, Chinese Herb Therapy
Under 15 Mins Wait Time
5 Years Experiance
97% Satisfied Patients
Under 15 Mins Wait Time
5 Years Experiance
97% Satisfied Patients
About Bashir Hospital
Bashir Hospital located at Khadim Ali Road, Model Town, Sialkot. Bashir Hospital is a medical institution dedicated to providing quality patient care with unrelenting attention to clinical excellence, patient safety, and an unparalleled passion and commitment to assure the very best healthcare.
Timings
Bashir Hospital offers 24/7 hours of emergency services.
Consultation Fee
The average consultation fee at the Bashir Hospital ranges from 1000 - 2500 RS.
Bashir Hospital Services
Services available at Bashir Hospital are given below:
Acupuncture service
Cardiology service
Nutritionist service
Endocrinology service
Internal Medicine service
Orthopedic surgery service
Psychologist service
Pulmonologist service
Consultants
Bashir Hospital has experienced medical specialties. They provide excellent health services for all patients but if you want a hassle-free and quick appointment from Bashir Hospital, doctors consult through Instacare.pk.
Frequently Asked Questions
Top Specialities in Sialkot
Similar Hospitals in Sialkot
Top Labs in Pakistan