Best Liver Specialist in Pakistan
Also known as Liver Specialist ماهر امراض جگر, Liver Doctor, Mahir-e-Amraz-e-Jigar
Last Updated On Wednesday, October 4, 2023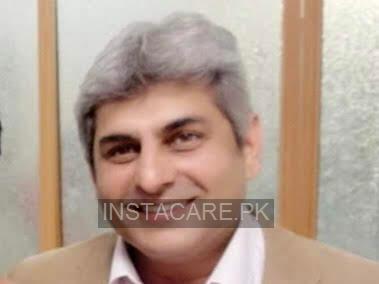 Assist. Prof. Dr. Hussam Ahmed
PMC Verified
Liver Specialist
MBBS,MS (General Surgery)
Under 15 Mins Wait Time
19 Years Experience
99% Satisfied Patients
Under 15 Mins Wait Time
19 Years Experience
99% Satisfied Patients
Dr. Muhammad Zakria
PMC Verified
Hepatobiliary & Liver Transplant Surgeon
MBBS,MRCS (UK),FCPS (Surgery)
Under 15 Mins Wait Time
17 Years Experience
99% Satisfied Patients
Under 15 Mins Wait Time
17 Years Experience
99% Satisfied Patients
Who are Liver Specialists?
Liver specialists, also known as hepatologists are specialized professionals who deal with the diseases of the liver, gallbladder, biliary tree, and pancreas. The liver specialists will take a complete history of your health, like what medicines you have been taking? What is your lifestyle? Do you have any other health conditions? Family history, and much more. They will diagnose the condition you are suffering from, will prescribe medications, and monitor your health. Moreover, they will counsel and inform you about the progress and outlook of your life with the diagnosed condition and will also help you with its management.
Why should you see liver specialists?
You may need to see a liver specialist from time to time in your life, especially if you have chronic liver disease. Moreover, you may need to see liver specialists due to cirrhosis-scarring of liver tissues, cirrhosis due to alcoholism, fatty liver disease, liver cancer, damage to the liver due to the drugs, autoimmune liver disease, hepatitis, jaundice, and build-up of ascites.
How can you consult with a liver specialist through InstaCare?
You can consult with the best liver specialists in Pakistan from the comfort of your home. We have a variety of specialists on board with us. Just contact instacare.pk and book the appointment now, without the need for an in-person visit. Also, you can contact InstaCare through calling at our mobile no 03171777509. All you need to do is call us, and we will connect you with top liver specialists in Pakistan.
Frequently Asked Questions
Related Treatments
Liver Specialist In Hospitals Near You
Radiology Pathology Labs In Pakistan
Popular Labs in Pakistan