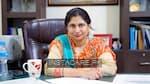 Dr. Amber Qureshi
Gynecologist
100#1%
Satisfied Patients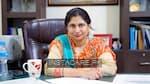 Dr. Amber Qureshi - Gynecologist
MBBS, MCPS, MRCOG-I (UK)
100#1%
Satisfied Patients
100#1%
Satisfied Patients
Visit Doctor
Amber Hospital
Monday

11:00am - 2:00pm

Tuesday

11:00am - 2:00pm
Wednesday

11:00am - 2:00pm

Thursday

11:00am - 2:00pm

Friday

11:00am - 2:00pm

Saturday

11:00am - 2:00pm

Sunday
Qualification:

MBBS from Fatima Jinnah Medical University
MCPS from College of Physicians & Surgeons Pakistan.
Experience:
Amber Medical Center, Lahore as Consultant Gynecologist.
Dr. Amber Qureshi is a Gynecologist. She is having over 18 years of experience in the field of Gynecology and practices at Amber Medical Center. Her field of interest includes Abnormal Bleeding, Aesthetic Gynecology For Vaginal Laxity , Chorionic Villous Amniocentesis, Epidural Analgesia, Fibroids (Uterine), Hormone Disorders, Infertility Treatment, Laparoscopy, Laparoscopy And Hysteroscopy, Normal Delivery, Ovarian Cyst, Ovarian Hypofunction, Urine Leakage, Miscarriage.

Frequently Asked Questions
Similar Gynecologist in Lahore
Top Specialities in Lahore
Top Gynecologist in Lahore Areas
Top Hospitals in Lahore
Radiology Pathology Labs in Pakistan
Popular Labs in Pakistan