Last Updated On Wednesday, December 6, 2023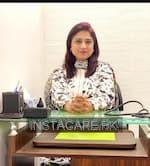 Gynecologist
MBBS,FCPS (Gyn & Obs)
Under 15 Mins Wait Time
14 Years Experience
99% Satisfied Patients
Under 15 Mins Wait Time
14 Years Experience
99% Satisfied Patients
Top Specialities in Altamash General Hospital
About Altamash General Hospital
Altamash General Hospital located at Block 1 Clifton, Karachi, Sindh. They are providing the best quality dental care around the world. Altamash General Hospital aims to obtain the best quality care and provide quality care in the discipline of medicine and surgery.
Timing
Altamash General Hospital offers 24/7 hours of emergency services.
Consultation Fee
The average consultation fee at Altamash General Hospital is 1000- 4000RS.
Altamash Health Hospital services
Altamash Health Hospital based on 200 beds and give the service of
Ultrasound
Medicine
General Surgery
Laparoscopic Surgery
Orthopedics
Gynecology
Obstetrics
Gastroenterology
Neurology
Neurosurgery
Otorhinolaryngology
(ENT)
Dermatology
Urology
Periodontology
Intensive Care Units
Neonatology (NICU)
Periodontology
Intensive Care Units
Neonatology (NICU)
Consultants
Altamash Health Hospital has experienced medical specialties. They provide excellent health services for all patients but if you want a hassle-free and quick appointment at Altamash Health Hospital, doctors consult through Instacare.pk.
Frequently Asked Questions
Top Specialities in Karachi
Similar Hospitals in Karachi
Top Labs in Pakistan