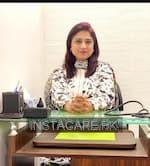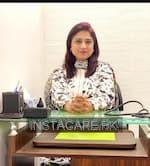 Gynecologist
MBBS,FCPS (Gyn & Obs)
99% (25)
Satisfied Patients
Video Consultation
Altamash General Hospital
Rs. 2000
---
Monday

06:00 PM - 07:30 PM
10:00 AM - 10:00 PM

Tuesday

04:30 PM - 06:00 PM
06:00 PM - 07:30 PM
10:00 AM - 10:00 PM

Wednesday

04:30 PM - 06:00 PM
06:00 PM - 07:30 PM
10:00 AM - 10:00 PM
Thursday

06:00 PM - 07:30 PM
10:00 AM - 10:00 PM

Friday

Saturday
Book Video Consultation
Altamash General Hospital
ST-9/A, block 1, Clifton, Karachi
---
Hilal-e-Ahmar Medical Hospital
About
MBBS
FCPS (Obstetrics and Gynecology)
Experience:
Civil Hospital Karachi
Hilal e Ahmar hospital
Altamash General Hospital Karachi Clifton.

Dr. Monica is a Gynecologist and Obstetrician. She is having over 12 years of experience in the field of Gynecology in Civil Hospital Karachi and also practices at Health Care Clinic by Dr. Monica, Altamash General Hospital and Hilal-E-Ahmar Hospital. Her field of interest includes Antenatal Checkup, Postnatal Checkup, Subfertility Treatment, Fibroid Treatment, Endometriosis Treatment, Dealing with high risk pregnancieslike anemia, Gestational Diabetes, Pregnancy induced hypertension, Dealing with Menstrual irregularities, Polycystic ovarian syndrome, Pelvic inflammatory diseases.

Patient Feedbacks
25
Positive Patient Reviews
Frequently Asked Questions
Similar Gynecologist in Karachi
Top Specialities in Karachi
Top Gynecologist in Karachi Areas
Top Hospitals in Karachi
Radiology Pathology Labs in Pakistan
Popular Labs in Pakistan