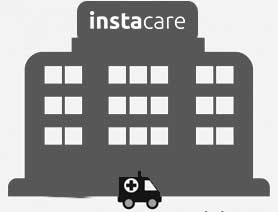 Life Care International Hospital
Main Double Road, G-10 Markaz, Islamabad
Top Specialities in Life Care International Hospital
About Life Care International Hospital
Life Care International Hospital located at Main Double Road, G-10 Markaz, Islamabad.
Their vision is to provide the best latest health facilities.
Timing
Life Care International Hospital offers 24/7 hours of emergency services.
Consultation Fee
The average consultation fee at Life Care International Hospital is 500- 2000 RS.
Life Care International Hospital services
Life care hospital is based on 50 beds which are divided into different categories include special private rooms and wards. They offer the services of ICU, Operation Theatre, Gastroenterology, Hepatology, Ophthalmology, Pulmonology, Gynecology, General Surgery, Internal Medicine, Orthopedics Surgery, ENT service, Pediatrics service, Dentistry service, Anesthesiology service, Clinical Psychology service, Dermatology service, Neuro Surgery service, Cardiology service, Urology service, Out Patient Clinic service.
Consultants
Lifecare hospital has experienced medical specialties. They provide excellent health services for all patients but if you want a hassle-free and quick appointment from Lifecare hospital, doctors consult through Instacare.pk.
Frequently Asked Questions
Top Specialities in Islamabad
Similar Hospitals in Islamabad