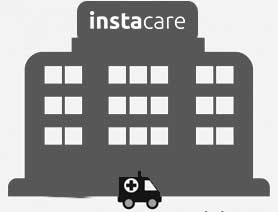 Health Bridge Hospital
Near Mall of Avenue Ghazi Rd Bhatta Chowk, DHA Phase 3, Lahore
Top Specialities in Health Bridge Hospital
About Health Bridge Hospital
Health Bridge Hospital was located on Ghazi Rd, Real Cottages, Lahore, Punjab.
Their mission is to provide modern healthcare services in a comfortable environment within affordable fees.
Timing
Health Bridge Hospital offers 24/7 hours of emergency services.
Consultation Fee
The average consultation fee at the Health Bridge Hospital is 1000 to 2500 RS.
Health Bridge Hospital Services
Health Bridge Hospital offers provides the following services and treatments:
· 24/7 Emergency Services
· Bariatric Surgery
· Orthopedics
· Internal Medicine
· Cardiology
· ENT
· Neurosurgery
· Dermatology
· Pulmonology
· Neonatologist
· Dietetics & Nutrition
· General Surgery
· Laparoscopic Surgery
· Cosmetic & Reconstructive Surgery
· ICU
· CCU
Consultants
Health Bridge Hospital has experienced medical specialties. They provide excellent health services for all patients but if you want a hassle-free and quick appointment from the Health Bridge Hospital, doctors consult through Instacare.pk.
Frequently Asked Questions
Top Specialities in Lahore
Similar Hospitals in Lahore