Last Updated On Friday, September 29, 2023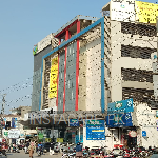 Lahore Care Hospital
Ghazi Rd, Nishtar Town, Lahore
Top Specialities in Lahore Care Hospital
About Lahore Care Hospital
Lahore Care Hospital wasestablished in November 2013. Their mission is to provide high-quality healthcare that is readily accessible, cost-effective for the Patients.
Timing
Lahore Care Hospital offers 24/7hours of emergency services.
Consultation Fee
The averageconsultation fee at the LahoreCare Hospital is 1500 to 7000 RS.
Lahore Care Hospital Services
Lahore CareHospital is divided into 10 departments and give the services of:
· Emergency service
· Gynecology service
· Surgery service
· Physiotherapy service
· Pharmacy service
· Pathology service
· Neonatology service
· OPD service
· Indoor service
· Haemodialysis service
Radiology Service
In Radiologyservice, Lahore Care Hospital has the equipment of the latest technology. Inradiology service they offer:
· MRI service
· C.T Scan service
· Ultrasound service
· Endoscopic service
· X-ray service
Consultants
Lahore CareHospital has experienced medical specialties. They provide excellenthealth services for all patients but if you want a hassle-free and quickappointment from the Lahore Care Hospital,doctors consult through Instacare.pk.
Frequently Asked Questions
Top Specialities in Lahore
Similar Hospitals in Lahore
Top Labs in Pakistan