Last Updated On Wednesday, December 7, 2022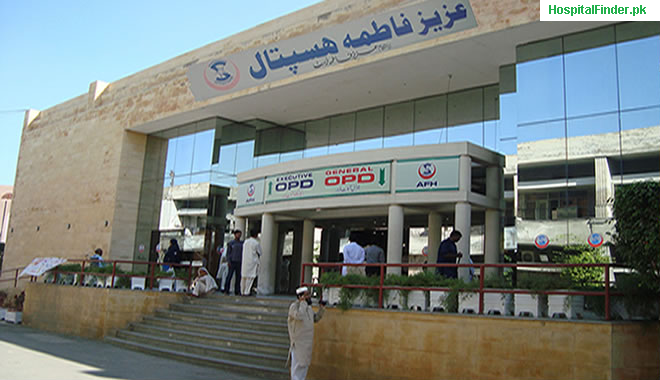 Aziz Fatimah Hospital
Gulistan Colony No 1, Gulistan Colony, Faisalabad
Top Specialities in Aziz Fatimah Hospital
About Aziz Fatimah Hospital
Aziz Fatimah Hospital located at Gulistan Colony No. 1, Faisalabad. Its mission is to provide excellent health facilities to patients and healthcare providers.
Timing
Aziz Fatimah Hospital offers 24/7 hours of emergency services.
Consultation Fee
The average consultation fee at Aziz Fatimah Hospital is 700- 1300 RS.
Aziz Fatima Hospital services
Aziz Fatima Hospital divided into 14 plus departments and provide the service of Neurology, Dermatology, Dental Surgery, Rheumatology, General Surgery, Orthopedics, ENT, Cardiology, and Urology.
Radiology Service
Aziz Fatima Hospital well-equipped imaging and radiology department, which provides the services of MRI, CT scanner, X-ray, CTD, EEG.

Consultants
Aziz Fatimah Hospital has experienced medical specialties. They provide excellent health services for all patients but if you want a hassle-free and quick appointment from Aziz Fatimah Hospital, doctors consult through Instacare.pk.
Frequently Asked Questions
Top Specialities in Faisalabad
Similar Hospitals in Faisalabad
Top Labs in Pakistan