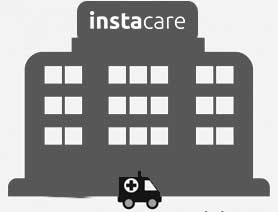 Mujahid Hospital Faisalabad
Green Belt Rd, Saddar Block Z, Madina Town, Faisalabad
Top Specialities in Mujahid Hospital Faisalabad
About Mujahid Hospital Faisalabad
Mujahid Hospital located at Green Belt Rd, Saddar Block Z Madina Town, Faisalabad. Its mission is to deliver excellent healthcare through innovations and collaboration. 
Timing
Mujahid Hospital offers 24/7 hours of emergency services.
Consultation Fee
The average consultation fee at Mujahid Hospital is 1000 RS.
Mujahid Hospital services
The best services available at Mujahid Hospital are given below:


Neurosurgery service

Psychologist service

Speech and Language Pathologist service
Consultants
Mujahid Hospital has experienced medical specialties. They provide excellent health services for all patients but if you want a hassle-free and quick appointment from Mujahid Hospital, doctors consult through Instacare.pk.
Frequently Asked Questions
Top Specialities in Faisalabad
Similar Hospitals in Faisalabad