Last Updated On Friday, December 1, 2023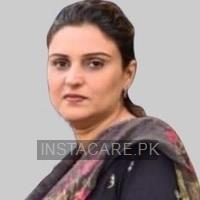 Dr. Pakeeza Aslam
PMC Verified
Gynecologist
MBBS,FCPS,CMT,GCP ( London)
Under 15 Mins Wait Time
23 Years Experience
99% Satisfied Patients
Under 15 Mins Wait Time
23 Years Experience
99% Satisfied Patients
Top Specialities in Ayesha Hospital
About Ayesha Hospital
Ayesha Hospital is located at Nishat Colony MainRd, Nishat Colony Lahore, Punjab, Pakistan. Ayesha Hospital provides HealthCare Facilities to the nation at an affordable cost.
Timing
Ayesha Hospital offers 24/7 hoursof emergency services.
Consultation Fee
The averageconsultation fee at the AyeshaHospital ranges from 1000-2000 RS.
Ayesha Hospital services
Ayesha Hospital gives the best 4services which include Orthopedics, Pathology, Gynecology, Surgeryservices.
Surgery services include:
· E.N.T
· GeneralSurgery
Gynecology Services include:
· Delivery
· GynaecProblems
· High-riskobstetric care
· InfertilityTreatment
· Labour
· Medicaldisorders during pregnancy
· Multiplepregnancies (Twins/Triplets)
· Obstetrics
· Pregnancieswith fetal anomalies
· RecurrentPregnancy Loss
Orthopedic Services include:
· ActivePain Management
· Deformities
· ElbowReplacement
· Fractures
· HeatTherapy
· JointReplacement Surgery
· KneeReplacement
· LowerBack Pain
· PregnancyExercise
· ShoulderReplacement
Pathology services in Ayesha Hospital include givingBlood facilities.
Consultants
Ayesha Hospital has experienced medical specialties. They provide excellent health services for allpatients but if you want a hassle-free and quick appointment from the AyeshaHospital, doctors consult through Instacare. Pk
Frequently Asked Questions
Top Specialities in Lahore
Similar Hospitals in Lahore
Top Labs in Pakistan