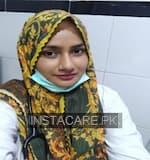 Dr. Zubia Tabassum
General Physician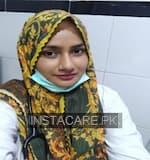 Dr. Zubia Tabassum - General Physician
RMP, MBBS
Visit Doctor
FM General Hospital And Maternity Home
Monday

9:00am - 3:00pm

Tuesday

9:00am - 3:00pm
Wednesday

9:00am - 3:00pm

Thursday

9:00am - 3:00pm

Friday

9:00am - 3:00pm

Saturday

9:00am - 3:00pm

Sunday
FM General Hospital And Maternity Home.

Dr. Zubia Tabassum
is a
General Physician
. She is having over 2 years of experience in the field of General Physician and practices at
FM General Hospital And Maternity Home
. Her field of interest includes
Diabetic Treatment, Anemia, Cardiovascular System, Cerebrovascular Accident, Chronic Obstructive Pulmonary Disease, Dementia, Emphysema, Endocrinological, Gastroenteritis, Gastrointestinal System, Hematology, Ischemic Heart Disease, Liver Disease Including Alcoholic Lever Disease, Lung Fibrosis, Neurological System, Pituitary Disease, Respiratory System Thyroid Disease, 4 D Live Ultrasound, Assessment Of Hyper Tension And Ischemic Diseases, Assessment Of Urogenital System, Biopsy Of All Types, Chest Diseases, Cld Intestine, G.I.T Image Of Liver, Gastrointestinal Issue, Joint Diseases, Minor Surgeries, Respiratory Issues, Skin Diseases, Urinary Tract Issue, Vaccination
.
Frequently Asked Questions
Similar General Physician in Karachi
Top Specialities in Karachi
Top General Physician in Karachi Areas
Top Hospitals in Karachi
Radiology Pathology Labs in Pakistan
Popular Labs in Pakistan