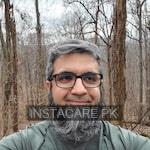 Dr. Muddassar Mahboob, MD
Nephrologist
MRCP (UK), MRCP (Ireland), MBBS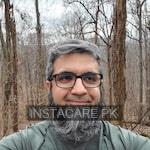 Dr. Muddassar Mahboob, MD - Nephrologist
MRCP (UK), MRCP (Ireland), MBBS
MBBS
MD
MRCP (Ireland)
MRCP (UK).
Nephrology Care, Chakwal.
Dr. Muddassar Mehboob
is a
Nephrologist
. He is having over 10 years of experience in the field of Nephrology and practices Online
as Consultant Nephrologist. His field of interest includes Peritoneal Dialysis, Permanent Double Lumen Catheter, Metabolic Abnormality, Nephrotic Syndrome, Blood Or Protein In Urine, End-Stage Kidney Disease, Hemolytic Uremic Syndrome, Kidney Cancer, Kidney Failure, Both Acute And Chronic, Kidney Infections, Kidney Stones, Kidney Swelling Due To Glomerulonephritis Or Interstitial Nephritis, Polycystic Kidney Disease, Renal Artery Stenosis, Acid Base Disbalance, Blood Pressure Expert, Hemodialysis, Kidney Transplant, Swelling, Temporary Double Lumen Catheter.
Patient Feedbacks
Frequently Asked Questions
Similar Nephrologist in Chakwal
Top Specialities in Chakwal
Top Nephrologist in Chakwal Areas
Top Hospitals in Chakwal
Radiology Pathology Labs in Pakistan
Popular Labs in Pakistan