HBV PCR (Viral Load / Quantitation) Test Price and Details
3 labs available
Known As: Hepatitis B Virus PCR (Quantitative)
Last Updated On Saturday, June 10, 2023
---
What Is The HBV-PCR-Viral-Load-Quantitation?
The viral load test sometimes referred to as the hepatitis B virus DNA quantification, is a blood test that assesses the level of hepatitis B virus DNA (viral load) in patients with chronic infection. The Polymerase Chain Reaction (PCR) method is used to test the blood.
When Is the HBV-PCR-Viral-Load-Quantitation Test Performed?
Only in connection to other data, such as your e-antigen (HBeAg) status, liver enzymes (ALT/AST) test results, and inflammation levels, should the findings of an HBV viral load test be taken into account. Although it was previously measured in "copies per milliliter" (cp/ml), the viral load is now typically expressed in "international units per milliliter" (IU/mL).
Depending on the stage of your hepatitis B infection, viral load changes over time. To completely understand what stage of the infection you might be experiencing, it's important to have your viral load frequently checked. The results of numerous lab tests, including viral load, are used to establish the phase you are in.
What does this test detect?
The primary goal of this test is to find HBV antigens, antibodies, or genetic material. The HBV compounds are the antigens from the virus that trigger an immunological response in your body. Antibodies are created in response to the HBV virus following the immunological response.
Hepatitis B surface antigen, a group of several proteins present on the surface of HBV, would be the primary target of detection.
The test can identify them.
What are the benefits of this test?
One of the main advantages of this test is that it can be performed in practically all laboratories and hospitals. For this test, you do not need to go anywhere in particular. It is a straightforward test that is not at all pricey. It will show whether you are infected or not. When you suspect that you have been exposed to the virus, you can also have this test as a precaution.
Hepatitis b virus (HBV) DNA detection and quantification in serum of patients with chronic HBV infection (IE, hepatitis b surface antigen-positive)
Tracking the development of a chronic HBV infection
Tracking the effectiveness of anti-HBV treatment
When should I know the results of this Test?
The location of your test will determine when you receive the findings. It can be finished in as little as a few hours or as long as a day. However, it is most likely that the reports are put together in a few hours. These days, you can also view the results of your tests online.
What is the HBV-PCR-Viral-Load-Quantitation Test Results range?
This assay can quantify concentrations between 10 and 1,000,000,000 IU/mL (1.00 log to 9.00 log IU/mL).
An "Undetected" result means that there was no hepatitis B virus (HBV) DNA found in the serum sample.
Detection of HBV DNA is indicated by a result of "10 IU/mL (1.00 log IU/mL)," although the level of HBV DNA present cannot be accurately quantified below this lower limit of quantification of this test. Follow-up testing using this assay is advised in 1 to 2 months when clinically appropriate.
The level of active HBV viral replication in the patient is indicated by a quantitative result stated in IU/mL and log IU/mL. For determining how the disease is developing or how a patient is responding to anti-HBV therapy, it is crucial to track changes in HBV DNA levels over time.
---
Frequently Asked Questions
The HBV PCR (Viral Load / Quantitation) test is a medical diagnosis of your health which is conducted by healthcare laboratories. In this test, the lab will collect your HBV PCR (Viral Load / Quantitation) sample and will process it in its facility. Reporting time of HBV PCR (Viral Load / Quantitation) test is 2 Day(s). After the processing results will be published and you will be notified. You can either download your lab test report online or can visit the near sample collection center to get printed reports.
Medical tests are the procedures in which a laboratory takes a sample of your blood, urine, or any other body fluid or body tissue to get detailed information about your health. Usually, lab tests are used to help to diagnose and screening specific diseases or medical conditions. Some tests are also used to gain general information about organs and body systems.
The price of HBV PCR (Viral Load / Quantitation) tests varies from lab to lab but on InstaCare you will find discounts on the tests. Price range of HBV PCR (Viral Load / Quantitation) test is 11000 - 11000.
Yes, You can view the results of your tests online with InstaCare and its partners.
---
View Test Prices In Other Cities
---
Customer Reviews
Courteous staff and good quality services... I always prefer to book through InstaCare because of their economical rates.
---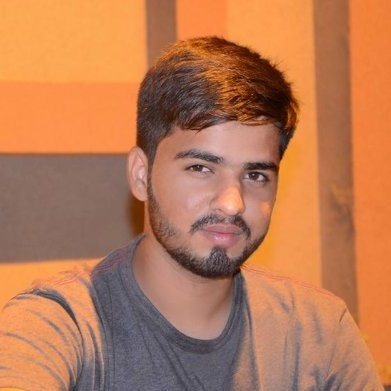 I book my appointment with Dr. Sadia and after my consultation with her. I booked my lab test through InstaCare home sampling service. They are quick and best.
---

Instacare offers best prices for lab tests and they are offering one stop shop for all medical related issues. Their CSR is too good and helping.
---

---
---
Radiology Pathology Labs in Pakistan