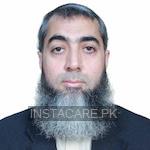 Dr. Muhammad Iqbal Shah
Oncologist
MBBS, FCPS (Medicine), Fellowship (Medical Oncology)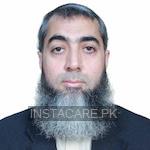 Dr. Muhammad Iqbal Shah - Oncologist
MBBS, FCPS (Medicine), Fellowship (Medical Oncology)
Visit Doctor
Al Safiya Medical and Diagnostic Centre
Monday

6:15pm - 9:00pm

Tuesday

6:15pm - 9:00pm
Wednesday

6:15pm - 9:00pm

Thursday

6:15pm - 9:00pm

Friday

6:15pm - 9:00pm

Saturday

6:15pm - 9:00pm

Sunday
MBBS
FCPS (Medicine)
Fellowship (Medical Oncology).
Al Safiya Medical and Diagnostic Centre.
Dr. Muhammad Iqbal Shah
is a Consultant Medical Specialist and Oncologist.
He is having over 12 years of experience in the field of
Medical Oncology
and practices at
Al Safiya Medical and Diagnostic Centre
.
His field of interest includes
Lung Cancer, Acute Lymphocytic Leukemia, Acute Myelogenous Leukimia, Adnexal Tumors, Adrenal Cancer, Ampullary Cancer, Amyloidosis, Bone Cancer, Brain Metastases, Carcinoid Syndrome, Carcinoid Tumors, Carcinoma Of Unknown Primary, Cholangiocarcinoma (bile Duct Cancer), Chondrosarcoma, Chronic Lymphocytic Leukemia, Chronic Myelogenous Leukemia, Cushing Syndrome, Ductal Carcinoma In Situ (DCIS), Endometrial Cancer, Floor Of The Mouth Cancer, Head And Neck Cancers, Hurthle Cell Cancer, Inflammatory Breast Cancer, Kidney Cancer, Leukemia, Lip Cancer, Liposarcoma, Lynch Syndrome, Male Breast Cancer, Peripheral Nerve Tumors, Pituitary Tumors, Salivary Gland Tumors, Skin Cancer, Spinal Cord Tumor, Stomach Cancer, Suspicious Breast Lumps, Testicular Cancer, Throat Cancer, Tongue Cancer, Tonsil Cancer, Ureteral Cancer, Cancer Of Cervix
.
Frequently Asked Questions
Similar Oncologist in Islamabad
Top Specialities in Islamabad
Top Oncologist in Islamabad Areas
Top Hospitals in Islamabad
Radiology Pathology Labs in Pakistan
Popular Labs in Pakistan