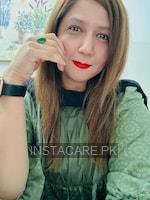 Ms. Natasha Shoukat
Psychologist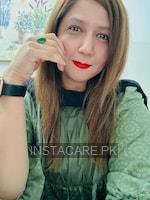 Psychologist
PGD (Clinical Psychology),Member of APA (USA),PGD in Human Diet and Nutrition,MSc (Psychology)
99% (0)
Satisfied Patients
About
MSc (Psychology)
PGD in Human Diet and Nutrition

Member of APA (USA)
PGD (Clinical Psychology).
HM Diagnostics & Clinics.
Ms. Natasha Shoukat is a Psychologist. She is having over 10 years of experience in the field of Psychology and practices at HM Diagnostics & Clinics. Her field of interest includes Autism Spectrum Disorder, Alcohol And Drug Abuse, Social Anxiety Disorder, Sexual Psychotherapy, Gender Dysphoria, Personal Grooming, Acute Stress Disorder, Attachment Disorder, Bipolar Disorder, Delusional Disorder, Eating Disorder, Insomnia Disorder, Nightmare Disorder, Panic Attacks, Phobias, Postpartum Depression, All Women Issues.
Frequently Asked Questions
Similar Psychologist in Islamabad
Top Specialities in Islamabad
Top Psychologist in Islamabad Areas
Top Hospitals in Islamabad
Radiology Pathology Labs in Pakistan
Popular Labs in Pakistan