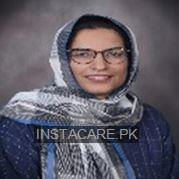 Assist. Prof. Dr. Ayesha Saeed
Orthopedic Surgeon
MBBS, MS (Pediatric Orthopedics), FCPS (Orthopedic Surgery)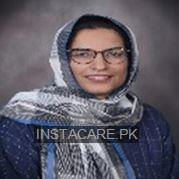 Assist. Prof. Dr. Ayesha Saeed - Orthopedic Surgeon
PMC Verified
MBBS, MS (Pediatric Orthopedics), FCPS (Orthopedic Surgery)
Visit Doctor
Horizon Hospital
Saturday

12:00pm - 2:00pm

Sunday
National Hospital (Faisalabad)
Jinnah Colony, Gulberg Road, Faisalabad
---
Monday

4:00pm - 6:00pm

Tuesday

4:00pm - 6:00pm
Wednesday

5:30pm - 6:30pm

Thursday

5:30pm - 6:30pm

Sunday
Online Consultation
Horizon Hospital
Rs. 1000
---
Wednesday

Thursday

Friday

Saturday

Sunday
MBBS from Fatima Jinnah Medical University, 2007

FCPS (Orthopedic Surgery) (Gold Medalist) from College of Physicians and Surgeons , 2015
MS (Pediatric Orthopedics) from University of Health Sciences, 2019.
2019 - Present, Assist. Prof. Dr. & HOD , Children Hospital & Institute of Child Health Faisalabad

2014 - 2019, Senior Registrar Pediatric Orthopedics , The Children Hospital and The Institute of Child Health Lahore
2009 - 2014, Registrar Orthopedic Surgery , Mayo Hospital Lahore and King Edward Medical University
Assist. Prof. Dr. Ayesha Saeed
is a Othopedic Surgeon
. She is having over 10 years of experience in the field of
Othopedic Surgery
and practices at Horizon Hospital and National Hospital (Faisalabad). Her field of interest includes
Arthrogryposis, Bone & Joint Infections, Club hand, Clubfoot, Crooked Legs, Fractures & dislocations, Gait Abnormalities, Growth disorders, HiP Dysplasia (DDH), Metabolic Disorders, Neuro Muscular Conditions, Pediatric Bone and Joint congenital Disorder, Pediatric Bone Tumors
.
Frequently Asked Questions
Similar Orthopedic Surgeon in Lahore
Top Specialities in Lahore
Top Orthopedic Surgeon in Lahore Areas
Top Hospitals in Lahore
Top Labs in Pakistan