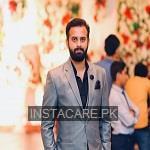 M Shawaiz
Physiotherapist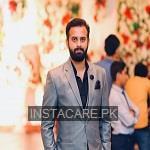 Physiotherapist
DPT
98% (0)
Satisfied Patients
Pulse Medical Complex (Paragon City)
About
Qualification:
DPT (Doctor of Physical Therapy) from Lahore College of Physical Therapy

Experience:

GTTH as RHO

Pulse Medical Complex as Consultant
Physiomax as Consultant.
M Shawaiz is a Physiotherapist. He is having over 2 years of experience in the field of physiotherapy and practices at Pulse Medical Complex (Paragon City). His field of interest includes Stroke Rehabilitation, Sports Injuries Physiotherapy, Dry Needling, Neurological Physical Therapy, Cryotherapy, Electrotherapy, Heat Therapy, Kinesio Taping, Range Of Motion Therapy, Soft Tissue Mobilization, Therapeutic Ultrasound, Amputation Rehabilitation, Bioenergy Healing, Chiro Practice, Gyne And Obstetrics Physiotherapy, Knee Pain Treatment, Lacto Therapy, Low Back Pain Relief, Low Back Pain Treatment, Manipulation And Mobilization, Manual Therapy, Muscle Energy Technique, Musculoskeletal Disorders, Neck Pain Treatment, Orthopedic Physio Therapist, Special Children Physiotherapy, Specialist In Physiotherapy Consulting, Spine Manipulation And Mobilization, Spine Physiotherapy.
Frequently Asked Questions
Similar Physiotherapist in Lahore
Top Specialities in Lahore
Top Physiotherapist in Lahore Areas
Top Hospitals in Lahore
Radiology Pathology Labs in Pakistan
Popular Labs in Pakistan