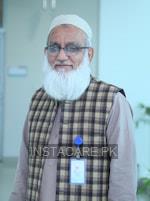 Dr. Bilal Ahmad Java
Pediatrician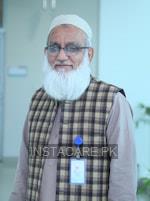 Dr. Bilal Ahmad Java - Pediatrician
MBBS, MRCP
Visit Doctor
Mukhtar A Sheikh Hospital
Adjacent to Pakarab Fertilizer Ltd, Shah Rukn e Alam Town, Khanewal Road, Multan
---
Thursday

2:00pm - 4:00pm

Sunday
MBBS
MRCP (Medicine of Childhood).
Mukhtar A Sheikh Hospital.
Dr. Bilal Ahmad Java is a Pediatrician and Neonatologist. He is having over 38 years of experience in the field of Pediatrician and practices at Mukhtar A Sheikh Hospital. His field of interest includes Autism, Asthma, Genetic Defects, ADHD, Allergies, Behaviour Problems, Brain Conditions, Constipation, Developmental Delay, Developmental Dysplasia, Encopresis, Faecal Incontinenceor, Fragile X Syndrome, Poor Growth, Sleep Problems, Adolescent Medicine, Cardiovascular Care, Diarrhea, Immunization, Management Of Pediatric Illness, Newborn Illnesses, Nutrition Assessment, Respiratory Complications, Short Stature, Underweight Children.
Frequently Asked Questions
Similar Pediatrician in Multan
Top Specialities in Multan
Top Pediatrician in Multan Areas
Top Hospitals in Multan
Radiology Pathology Labs in Pakistan
Popular Labs in Pakistan