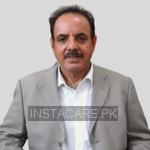 Assist. Prof. Dr. Syed Muzahir Hussain
ENT Specialist
MBBS, FRCS (UK), FRCS (Ireland)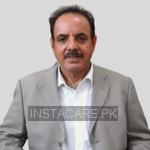 Assist. Prof. Dr. Syed Muzahir Hussain - ENT Specialist
MBBS, FRCS (UK), FRCS (Ireland)
Visit Doctor
Niazi Hospital
Monday

7:00pm - 9:00pm

Tuesday

7:00pm - 9:00pm
Wednesday

7:00pm - 9:00pm

Thursday

7:00pm - 9:00pm

Friday

7:00pm - 9:00pm

Saturday

7:00pm - 9:00pm

Sunday
MBBS - University of Punjab, Pakistan, 1986

FRCS (Ireland) - Royal College of Physicians and Surgeons, United Kingdom, 2001
FRCS (UK), 2003.
ENT Specialist, Merseyside Deanery, Liverpool. James Cook University Hospital, Middlesbrough (1992-2006)

ENT Consultant, Jinnah Hospital, Lahore (2006-2013)
ENT Specialist, Don caster Royal Infirmary (2013-2016)
ENT Consultant, Jinnah Hospital, Lahore (2016 - 2018)
Assist. Prof. Dr. The University of Lahore Teaching Hospital (2018-2020).
Assist. Prof. Dr. Syed Muzahir Hussain
is a
ENT Surgeon
and
ENT Specialist
. He is having over 34 years of experience in the field of
ENT
and practices at
N
iazi Hospital
. His field of interest includes
Adenoidectomy, Allergy Treatment, Coblation, Diagnostic Endoscopy Of Nose And Throat, Ear Cleaning, Ear Suction, Ear Wax Removal, ENT Surgery, Excision of Nasal Dermoid, Functional Endoscopic Sinus Surgery(FESS), Fungal Sinus Clearance, Grommet Insertion, Mastoidectomy-Clearance of Mastoid Disease with Cholesteatoma, Nasal Polypectomy, Pinnaplasty-Reshaping of Ears
.
Patient Feedbacks
Frequently Asked Questions
Similar ENT Specialist in Lahore
Top Specialities in Lahore
Top ENT Specialist in Lahore Areas
Top Hospitals in Lahore
Radiology Pathology Labs in Pakistan
Popular Labs in Pakistan