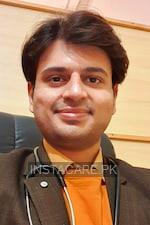 Dr. Abdur Rahman
Pulmonologist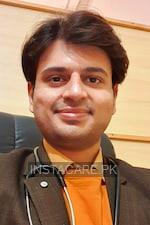 Dr. Abdur Rahman - Pulmonologist
FCPS (Pulmonology), MBBS
Visit Doctor
Ihsan Mumtaz Hospital
Monday

5:00pm - 7:00pm

Tuesday

5:00pm - 7:00pm
Wednesday

5:00pm - 7:00pm

Thursday

5:00pm - 7:00pm

Saturday

5:00pm - 7:00pm

Sunday
Ihsan Mumtaz Hospital as Consultant Pulmonologist.

Dr. Abdur Rahman
is a

Pulmonologist

. He is having over 10 years of experience in the field of Pulmonology and practices at
Ihsan Mumtaz Hospital
. His field of interest includes
Allergy, Bronchoscopy, Allergic Rhintis, Allergies To Industrial And Household Pollutants, Breathlessness, Bronchiectatic Disease, Chronic Bronchillis, Cough With Viscous Sputum, Discharging With Difficulties, Frequent Acute Disorders Of Respiratory Tract, Invasive Ventilation, Mucosal Edema, Mucous Plugs, Pneumonia After Acute Stage, Respiratory Infectious Including Pneumonia, Rhinitis And Respiratory Allergies, Wheezing
.
Frequently Asked Questions
Similar Pulmonologist in Lahore
Top Specialities in Lahore
Top Pulmonologist in Lahore Areas
Top Hospitals in Lahore
Radiology Pathology Labs in Pakistan
Popular Labs in Pakistan