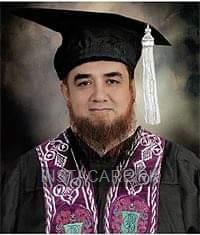 Dr. Ghulam Mujtaba
Dermatologist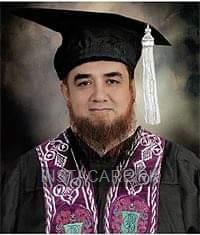 Dr. Ghulam Mujtaba - Dermatologist
MBBS, FCPS
Visit Doctor
Skin Care Clinic (Multan)
Khan Medical City Plaza, Nishtar Road, Multan
---
Monday

3:00pm - 8:00pm

Tuesday

3:00pm - 8:00pm
Wednesday

3:00pm - 8:00pm

Thursday

3:00pm - 8:00pm

Friday

3:00pm - 8:00pm

Saturday

3:00pm - 8:00pm

Sunday
Online Consultation
Skin Care Clinic (Multan)
Rs. 2500
---
Experience:
Skin Care Clinic (Multan)
HOD Derma Dept. Nishtar Hospital.
Dr. Ghulam Mujtaba is a Dermatologist. He is having over 33 years of experience in the field of Dermatology and practices at Skin Care Clinic (Multan). His field of interest includes Acne Scar Removal, Alopecia, Anti Aging, Chemical Peel, Electrocautery for Removal of Warts, Fillers, Hair Transplant, HydraFacial, Laser Hair Removal, PRP for Hair & Skin, Skin Brightening.
Frequently Asked Questions
Similar Dermatologist in Multan
Top Specialities in Multan
Top Dermatologist in Multan Areas
Top Hospitals in Multan
Radiology Pathology Labs in Pakistan
Popular Labs in Pakistan