25-Hydroxy Vitamin D3 Test Price and Details
9 labs available
Known As: Vitamin D3,25-OH Vitamin D3, Vitamin D level, 25-Hydroxy Vitamin-D
Last Updated On Monday, June 5, 2023
---
What is the vitamin D3 Test?
Vitamin D is an essential necessity for your body as it not only helps to absorb calcium but also increase its bioavailability. In the end it will make your bones stronger. When your skin is exposed to sun, the UV rays comes in contact with skin and that is when the vitamin d is synthesized. You can also get vitamin D from food sources like fish, eggs, and fortified dairy products. It's also available as a dietary supplement.
Vitamin D goes through some processes in body before it is ready to use. Like in kidney converts vitamin D to a chemical, 25-hydroxyvitamin D. For which this test is done. It monitors the levels of vitamin D in Our body. The amount of 25-hydroxyvitamin D in the blood indicates how much vitamin D is present in your body. This test is also known as 25-OH vitamin D test and the calcidiol 25-hydroxycholecalcifoerol test
When is a vitamin-D3 Test performed?
There can be many reasons behind getting this test done or if your doctor has prescribed you a 25-hydroxy-vitamin-D3. It will let them access if the amount of vitamin D3 is too much or way less than expected. It will help them analyze your bone health as well.
Following are the people who should get this test done to evaluate deficiency.
Those people who don't have sun exposure
Older people
People who are on stage 2 of obesity
Morbid obese people
Breast fed babies only
People with history of Gastric Bypass
People with Chron's disease or any other disease with enteric conditions.
If you already have a vitamin D3 deficiency and you are on a supplement or diet treatment then after every 3 months, you will have to get a follow up test.
What does a vitamin-D3 Test detect?
The Vitamin D3 test detects the level of vitamin D in your body. If they are normal, on the borderline, less, or more. These will help our doctor to diagnose a lot of things. This test also indicates some bone mineral deficiency disorders like:
Rickets
Osteoporosis (very early stages of bone mineral deficiency)
What are the benefits of this test?
Followings are the benefits of this test.
If the levels are lower then you will know where to adjust to overcome your deficiency.
If the levels are higher then you will know that there is something wrong and it is time to see a doctor.
When should I know the results of this Test?
You can get the test results in a day or within a few hours depending upon from where you get tested.
Vitamin-D3 Test Results range?
The vitamin D levels are measured by the 25-hydroxy levels in nanomoles/liter (nmol/L) or nanograms/milliliter (ng/mL).
Here are the main categories in which you will see your test results.
Less than 30 nmol/L (12 ng/mL) will indicate that you have deficiency of Vitamin D.
If levels are between 30 nmol/L (12 ng/mL) and 50 nmol/L (20 ng/mL) then it can be a potential deficiency
Normal levels lie between 50 nmol/L (20 ng/mL) and 125 nmol/L (50 ng/mL).
If the values are higher than 125 nmol/L (50 ng/mL) then they are risky and dangerous.
---
Frequently Asked Questions
The 25-Hydroxy Vitamin D3 test is a medical diagnosis of your health which is conducted by healthcare laboratories. In this test, the lab will collect your 25-Hydroxy Vitamin D3 sample and will process it in its facility. Reporting time of 25-Hydroxy Vitamin D3 test is 2 Day(s). After the processing results will be published and you will be notified. You can either download your lab test report online or can visit the near sample collection center to get printed reports.
Medical tests are the procedures in which a laboratory takes a sample of your blood, urine, or any other body fluid or body tissue to get detailed information about your health. Usually, lab tests are used to help to diagnose and screening specific diseases or medical conditions. Some tests are also used to gain general information about organs and body systems.
The price of 25-Hydroxy Vitamin D3 tests varies from lab to lab but on InstaCare you will find discounts on the tests. Price range of 25-Hydroxy Vitamin D3 test is 4350 - 4350.
Yes, You can view the results of your tests online with InstaCare and its partners.
---
View Test Prices In Other Cities
---
Customer Reviews
Courteous staff and good quality services... I always prefer to book through InstaCare because of their economical rates.
---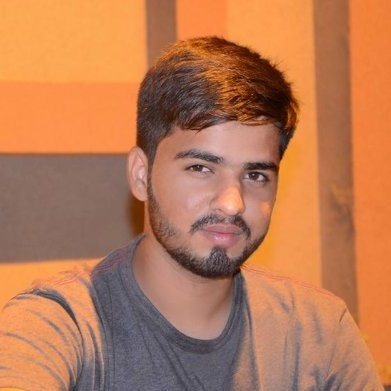 I book my appointment with Dr. Sadia and after my consultation with her. I booked my lab test through InstaCare home sampling service. They are quick and best.
---

Instacare offers best prices for lab tests and they are offering one stop shop for all medical related issues. Their CSR is too good and helping.
---

---
---
Radiology Pathology Labs in Pakistan