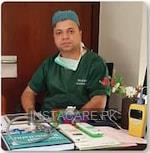 Dr. Malik Qaiser Awan
Pediatrician
MBBS, MCPS, NNR (TURKEY), Dip. in Infectious Diseases, DCH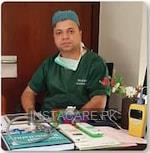 Dr. Malik Qaiser Awan - Pediatrician
MBBS, MCPS, NNR (TURKEY), Dip. in Infectious Diseases, DCH
Visit Doctor
HM Diagnostics & Clinics
Monday

11:00am - 9:00pm

Tuesday

11:00am - 9:00pm
Wednesday

11:00am - 9:00pm

Thursday

11:00am - 9:00pm

Friday

11:00am - 9:00pm

Saturday

11:00am - 9:00pm

Sunday

11:00am- 9:00pm
Advanced International Hospital
Monday

4:00pm - 9:00am

Tuesday

4:00pm - 9:00am
Wednesday

4:00pm - 9:00am

Thursday

4:00pm - 9:00am

Friday

4:00pm - 9:00am

Saturday

4:00pm - 9:00am

Sunday
MBBS

DCH
MCPS
NNR (Turkey)
Dip. in Infectious Diseases.
Experience:
HM Diagnostics & Clinics
Advanced International Hospital.
Dr. Malik Qaiser Awan
is a Pediatrician
. He is having over 12 years of experience in the field of
Pediatrics
and practices at
HM Diagnostics & Clinics
and
Advanced International Hospital
.
His field of interest includes
Autism, Cerebral Palsy, Genetic Defects, Asthma, Headaches, Abdominal Pain, Enuresis, ADHD, Allergies, Behaviour Problems, Brain Conditions, Constipation, Developmental Delay, Developmental Dysplasia, Encopresis, Faecal Incontinenceor, Fragile X Syndrome, Poor Growth, Sleep Problems, Adolescent Medicine, Complete Vaccination, Diarrhea, Gastroenterological Problems, Hematogic Complications, Immunization, Immunologic Complications, Management Of Pediatric Illness, Newborn Babies Health Problems, Newborn Illnesses, Nutrition Assessment, Opd Consultation, Respiratory Complications, Respiratory Tract Infections, Short Stature, Underweight Children,, Vaccination Against Chicken Pox.
Patient Feedbacks
Frequently Asked Questions
Similar Pediatrician in Islamabad
Top Specialities in Islamabad
Top Pediatrician in Islamabad Areas
Top Hospitals in Islamabad
Radiology Pathology Labs in Pakistan
Popular Labs in Pakistan