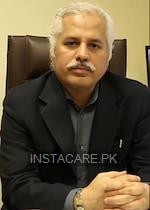 Dr. Munawar Hayat Ahmed
General Physician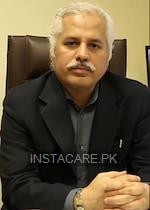 General Physician
MBBS,MCPS,FCPS (2)
99% (0)
Satisfied Patients
Video Consultation
AlKhaleej Clinics (Karachi)
Rs. 0
---
Monday

11:00 AM - 02:00 PM
06:00 PM - 09:00 PM

Tuesday

11:00 AM - 02:00 PM
06:00 PM - 09:00 PM

Wednesday

11:00 AM - 02:00 PM
06:00 PM - 09:00 PM
Thursday

11:00 AM - 02:00 PM
06:00 PM - 09:00 PM

Friday

11:00 AM - 02:00 PM
06:00 PM - 09:00 PM

Saturday

11:00 AM - 02:00 PM
06:00 PM - 09:00 PM
Book Video Consultation
AlKhaleej Clinics (Karachi)
Medilink Consultant Clinics
About
Qualification:
MBBS
FCPS II (Internal Medicine)
MCPS (Family Medicine).
AlKhaleej Clinics (Karachi)
Medilink Consultant Clinics

Dr. Munawar Hayat Ahmed is a General Physician and Internal Medicine Specialist. He is having over 27 years of experience in the field of General Physician and practices at AlKhaleej Clinics (Karachi) and Medilink Consultant Clinics. His field of interest includes Diabetic Treatment, Anemia, Cardiovascular System, Cerebrovascular Accident, Chronic Obstructive Pulmonary Disease, Dementia, Emphysema, Endocrinological, Gastroenteritis, Gastrointestinal System, Hematology, Ischemic Heart Disease, Liver Disease Including Alcoholic Lever Disease, Lung Fibrosis, Neurological System, Pituitary Disease, Respiratory System, Thyroid Disease, 4 D Live Ultrasound, Assessment Of Hyper Tension And Ischemic Diseases, Assessment Of Urogenital System, Biopsy Of All Types, Chest Diseases, Cld Intestine, Common Ent Problem, G.I.T Image Of Liver, Gastrointestinal Issue, Joint Diseases, Minor Surgeries, Respiratory Issues, Skin Diseases, Urinary Tract Issue, Vaccination.
Frequently Asked Questions