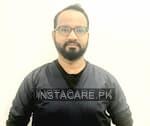 Dr. Asif Rajwani
Dentist
C-Ortho, RDS, C-Endo, BDS, GHSM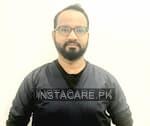 Dr. Asif Rajwani - Dentist
PMC Verified
C-Ortho, RDS, C-Endo, BDS, GHSM
Visit Doctor
Dr. Asif Dental Clinic
Police Station Service Road Canal Rd, Dharampura, Lahore
---
Monday

6:00pm - 10:00pm

Tuesday

6:00pm - 10:00pm
Wednesday

6:00pm - 10:00pm

Thursday

6:00pm - 10:00pm

Friday

6:00pm - 10:00pm

Saturday

6:00pm - 10:00pm

Sunday
Online Consultation
Dr. Asif Dental Clinic
Rs. 500
---
Wednesday

Thursday

Friday

Saturday

Sunday
Qualification:

BDS
RDS
C- Ortho
C- Endo
GHSM
Dr. Asif's Dental Clinic.
Dr. Asif Rajwani is a Dentist
. He is having over 13 years of experience in the field of Dentistry and practices at
Dr. Asif Dental Clinic.
His field of interest includes
Root Canal Treatment, Porcelain and Zirconia Crown & Bridges, Scaling & Polishing, Wisdom teeth removals, Safe Amalgam Removal, Tooth color Fillings, Post & Core Buildups, Transparent Braces, Flexible Dentures, Veneers.
.
Frequently Asked Questions
Similar Dentist in Lahore
Top Specialities in Lahore
Top Dentist in Lahore Areas
Top Hospitals in Lahore
Top Labs in Pakistan