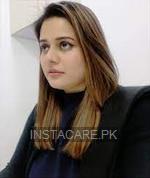 Dr. Sana Younas
Dermatologist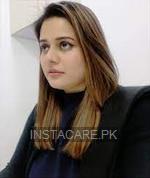 Dermatologist
MBBS,FCPS (Dermatology)
99% (22)
Satisfied Patients
Video Consultation
Surgimed Hospital
Rs. 2500
---
Monday

03:30 PM - 05:30 PM
04:00 PM - 06:00 PM
04:30 PM - 08:30 PM

Tuesday

04:00 PM - 06:00 PM
04:30 PM - 08:30 PM

Wednesday

04:00 PM - 06:00 PM
04:30 PM - 08:30 PM
Thursday

03:30 PM - 05:30 PM
04:30 PM - 08:30 PM

Friday

Saturday

06:00 PM - 08:00 PM
04:30 PM - 08:30 PM

Sunday
Book Video Consultation
Chughtai Medical Center Johar Town
Islamabad Diagnostic Center
About
MBBS: Fatima Jinnah Medical College Lahore

FCPS: College of Physicians & Surgeons Pakistan (CPSP), Pakistan, 2016
Teaching institutes of Lahore since 2007

Surgimed Hospital as Consultant Dermatologist
Chughtai Medical Center as Consultant Dermatologist
Islamabad Diagnostic Center as Consultant Dermatologist.
Professional Memberships:
College of Physician and Surgeons of Pakistan
Pakistan Association of Dermatologists.
Dr. Sana Younas is a Dermatologist. She is having over 10 years of experience in the field of Dermatology and practices at Surgimed Hospital, Chughtai Medical Center Johar Town and Islamabad Diagnostic Center. Her field of interest includes Acne Treatment, Alopecia, Chemical Peel, Dermatology, LASER For Skin, Laser Hair Removal, Microdermabrasion, Pimples, PRP, Skin Care Consultation, Acne scars, Face lift, Skin rejuvenation treatments for wrinkles, Fine lines & non surgical face-lifting, Melasma and pigmentation treatments, Mesotherapy, Warts, Skin tags treatment, Stretch marks treatments.

Patient Feedbacks
22
Positive Patient Reviews
Frequently Asked Questions
Similar Dermatologist in Lahore
Top Specialities in Lahore
Top Dermatologist in Lahore Areas
Top Hospitals in Lahore
Radiology Pathology Labs in Pakistan
Popular Labs in Pakistan