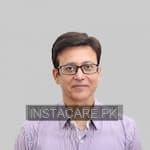 Dr. Mirza Ilyas Baig
Gastroenterologist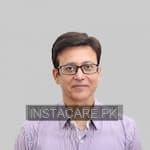 Gastroenterologist
FCPS, MCPS,MBBS
99% (0)
Satisfied Patients
Video Consultation
Saadan Hospital
Rs. 2000
---
Monday

02:00 PM - 03:00 PM
10:00 PM - 11:00 PM

Tuesday

02:00 PM - 03:00 PM
10:00 PM - 11:00 PM

Wednesday

02:00 PM - 03:00 PM
10:00 PM - 11:00 PM
Thursday

02:00 PM - 03:00 PM
10:00 PM - 11:00 PM

Friday

Saturday

02:00 PM - 03:00 PM
10:00 PM - 11:00 PM
Book Video Consultation
Saadan Hospital
Allah Hoo Chowk, Johar Town, Lahore
---
About
Saadan Hospital, Lahore as a consultant Gastroenterologist

Al Shafi Hospital, Lahore as a Consultant Gastroenterologist.
Dr. Mirza Ilyas Baig
is a consultant Gastroenterologist. He is having over 20 years of experience in the field of Gastroenterology and practices at
Saadan Hospital and
Al Shafi Hospital
. His field of interest includes Hemorrhoids, Fissures, Peg Tube Placement, MRCP, Digital Rectal Examination, Biliary Stone Treatment, Black Stools, Endoscopic Guided Ultrasound, Gastroscopy, Manometry, Oesophagoscopy, Proctoscopy.
Frequently Asked Questions
Similar Gastroenterologist in Lahore
Top Specialities in Lahore
Top Gastroenterologist in Lahore Areas
Top Hospitals in Lahore
Radiology Pathology Labs in Pakistan
Popular Labs in Pakistan