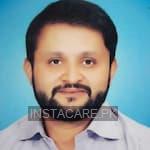 Dr. Raja Omer Fiaz
Gastroenterologist
MBBS, Doctor of Medicine (Gastroenterology)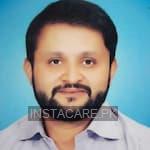 Dr. Raja Omer Fiaz - Gastroenterologist
MBBS, Doctor of Medicine (Gastroenterology)
Visit Doctor
Chughtai Medical Center (Awaisia Housing Society)
Monday

6:00pm - 8:00pm

Tuesday

6:00pm - 8:00pm
Wednesday

6:00pm - 8:00pm

Thursday

6:00pm - 8:00pm

Friday

6:00pm - 8:00pm

Sunday
Nausha Poly Clinic
Gulberg Town, Raiwind, Kasur
---
Qualification:
MBBS
MD (Gastroenterologist & Liver Transplant Physician).

Dr. Raja Omer Fiaz
is a consultant Gastroenterologist. He is having over 10 years of experience in the field of Gastroenterology and practices at
Chughtai Medical Center (Awaisia Housing Society)
. His Field of interest includes Abdomen Pain, Acid Peptic Disease, Anemia, Bile Duct Cancer, Bile Duct Stones, Bile Duct Strictures, Black Stools, Bloating, Chronic Hepatitis, Cirrhosis, Diarrhea, Dyspepsia, Enteric Fever, Stomach Ulcers, Colonoscopy (Lower GI Endoscopy), Hepatitis A/B/C, Endoscopy, Liner, ERCP.
Frequently Asked Questions
Similar Gastroenterologist in Lahore
Top Specialities in Lahore
Top Gastroenterologist in Lahore Areas
Top Hospitals in Lahore
Radiology Pathology Labs in Pakistan
Popular Labs in Pakistan