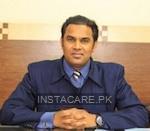 Dr. Shahzad Latif
Gastroenterologist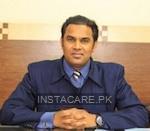 Gastroenterologist
MBBS,MD (Gastroenterology)
97% (0)
Satisfied Patients
Farooq Hospital (Westwood Branch)
About
Qualification:
MBBS

MD (Gastroenterology)
Experience:
Farooq Hospital (Westwood Branch).
Dr. Shahzad Latif is a Gastroenterologist. He is having over 10 years of experience in the field of Gastroenterology and practices at Farooq Hospital (Westwood Branch). His field of interest includes Abdominal pain, Black stools, Blood in stool (Lower GI bleed), Blood in vomiting, Colonoscopy, Colonoscopy (Lower GI endoscopy), Constipation, Corona-Virus Treatment, Diarrhea (loose stools), Difficulty in swallowing, Endoscopic argon plasma coagulation, Endoscopic biopsies, Endoscopic gastrostomy (PEG), Endoscopic luminal stent placement, Endoscopy.
Frequently Asked Questions
Similar Gastroenterologist in Lahore
Top Specialities in Lahore
Top Gastroenterologist in Lahore Areas
Top Hospitals in Lahore
Radiology Pathology Labs in Pakistan
Popular Labs in Pakistan