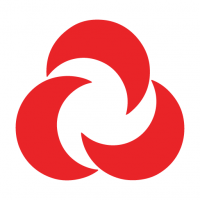 Aga Khan University Hospital Laboratory Test Price and Details - Get 0% Discount
0 tests available
Last Updated On Thursday, June 8, 2023
---
Have you ever had to visit the laboratory for some medical tests? If so, then you know how important it is to have a reliable, safe and high quality facility that can provide all of the necessary results. Aga Khan University Hospital Laboratory plays an integral role in providing healthcare services by performing laboratory tests for diagnostic and therapeutic purposes. With its state-of-the-art infrastructure, highly skilled personnel and commitment to excellence, Aga Khan University Hospital offers a comprehensive range of testing using the latest technologies available. In this blog post, we will explore why this institution stands out among other laboratories in terms of health care delivery as well as what sets them apart from their competitors. Read on to find out more!
What services does the laboratory offer at Aga Khan University Hospital (AKUH)?
The laboratory at Aga Khan University Hospital (AKUH) is devoted to excellence and offers an extensive range of advanced services. Patients can receive timely and accurate diagnostic tests, which include specialized immunology and hematology tests, genetic testing, hormone tests, infection screening, viral load monitoring, clinical chemistry examination and other tests suitable for clinical practice. More importantly the laboratory runs proactive research programs to find improved methods or technologies that help enhance patient care. The team also contributes actively in teaching activities both within the hospital and beyond it. As such, patients can expect the highest standard of care from the laboratories of AKUH.
What are some of the common tests and procedures that are carried out in the laboratory?
The laboratories at the Aga Khan University Hospital offer a wide range of diagnostic tests and procedures to help diagnose any illness or disease. Common tests that may be performed include blood work, sample collection for laboratory culture and sensitivity, liver function testing, and biochemistry tests. Microbiology, serology, and virology are also common procedures that could be carried out. Additionally, hematology testing can indicate infection, abnormalities in cell count and the presence of leukemia or other types of cancer. Ultrasound scans, X-rays and CT Scans may also be conducted when necessary. All these tests enable doctors to get detailed information to help accurately diagnose a patient before proceeding with any treatment plan.
How can patients ensure that they get accurate results from their tests and procedures?
To ensure accurate results from tests and procedures, patients should seek out respected healthcare institutions such as the Aga Khan University Hospital. Their in-house laboratory is known for its quality assurance protocols and experienced analysts who check for accuracy and consistency of test results. Patients should make sure to follow all instructions from their physician before the test or procedure to ensure that their results are accurate, as well as inquire about any additional information they can provide during the procedure that could increase the accuracy of the results. By taking a proactive approach to these tests and procedures, patients can be confident when receiving their results from reliable healthcare institutions like the Aga Khan University Hospital Laboratory.
Are there any special instructions patients need to follow before going for a test or procedure in the laboratory at AKUH?
?
Before visiting the aga khan university hospital laboratory for a test or procedure, patients must ensure that they bring along a face mask and proof of their identities. To reduce contact and maintain social distancing, the AKUH laboratories are allowing no more than one companion to accompany a patient for tests or procedures. Furthermore, if relevant analyses cannot be completed in one visit, the patient may be required to return on an alternate day with necessary follow-up requirements. For safety reasons, it is also essential that patients inform the laboratory of any health changes they have experienced prior to undergoing the test or procedure and provide correct information regarding allergies and past medical history.
How can patients be sure that their
personal health information is protected when they visit the laboratory at AKUH?
Patients visiting the laboratory at Aga Khan University Hospital can be ensured of the utmost privacy when it comes to their personal health information. The hospital has implemented a digitally-secure system that utilizes best practices in data protection and monitoring in order to keep patient records safe and secure. Furthermore, the hospital provides extensive training for lab personnel on how to properly handle entrusted data, as well as how to respond effectively to potential threats or breaches. By taking all these measures, AKUH is able to guarantee excellent security and peace of mind when it comes to patients' health information.
---
Aga Khan University Hospital Laboratory in Other Cities
---
Frequently Asked Questions
Now you can book all the Aga Khan University Hospital Laboratory tests Online with InstaCare. We provide a hassle-free medical testing service for patients.You can not only find Aga Khan University Hospital Laboratory Test price and other information but can also book lab tests within a few clicks. After booking just wait for the confirmation call of our representative who will guide you with complete details and confirm your test.
Yes, If you will book the lab test with InstaCare you will get a discount on the test at Aga Khan University Hospital Laboratory. InstaCare guarantees the lowest price of Tests with quality services through its partner laboratories in Pakistan and internationally.
The price of Aga Khan University Hospital Laboratory test varies from test to test but usually, it ranges between PKR 500-3000. If you will book a lab test with InstaCare and when you will confirm your test InstaCare will offer you much more discounted prices and other advantages.
Yes, You can view the results of your tests online with InstaCare and Aga Khan University Hospital Laboratory. We will also update you via SMS when your reports will be ready.
There are many labs in Pakistan but no lab is providing patients the facility of home sample collection for this test because it needs to be done in specific environment and timings.
---
Customer Reviews
Courteous staff and good quality services... I always prefer to book through InstaCare because of their economical rates.
---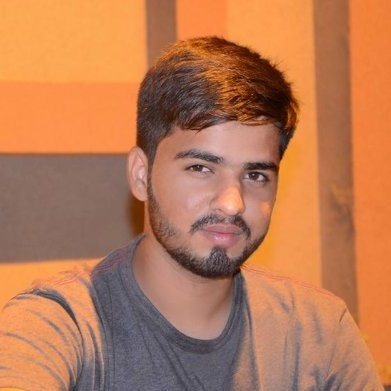 I book my appointment with Dr. Sadia and after my consultation with her. I booked my lab test through InstaCare home sampling service. They are quick and best.
---

Instacare offers best prices for lab tests and they are offering one stop shop for all medical related issues. Their CSR is too good and helping.
---

---
---
Radiology Pathology Labs in Pakistan