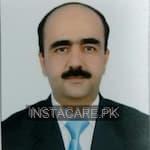 Dr. Syed Ikram Tirmizi
Gastroenterologist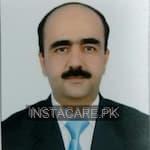 Dr. Syed Ikram Tirmizi - Gastroenterologist
MBBS, FCPS (Gastro)
Visit Doctor
Islamabad Medical And Surgical Hospital
Block 4, Melody Market, G-6 Markaz, Islamabad
---
Monday

5:00pm - 7:00pm

Tuesday

5:00pm - 7:00pm
Wednesday

5:00pm - 7:00pm

Thursday

5:00pm - 7:00pm

Friday

5:00pm - 7:00pm

Saturday

5:00pm - 7:00pm

Sunday
G.S.R LABORATORIES
8-Safdar Mansion 16-D Fazal e Haq Road adjacent Tabaq F 6/1, Blue Area, Islamabad
---
Monday

7:30pm - 8:30pm

Tuesday

7:30pm - 8:30pm
Wednesday

7:30pm - 8:30pm

Thursday

7:30pm - 8:30pm

Friday

7:30pm - 8:30pm

Saturday

7:30pm - 8:30pm

Sunday
Online Consultation
Islamabad Medical And Surgical Hospital
Rs. 1500
---
Qualification:
MBBS from Peshawar University

FCPS (Gastro) from College of Physicians and Surgeons Pakistan.
Experience:

Islamabad Medical and Surgical Hospital, Islamabad as Consultant
G.S.R LABORATORIES

Dr. Syed Ikram Tirmizi is a Gastroenterologist and Liver Specialist. He is having over 13 years of experience in the field of Gastroenterology and practices at Islamabad Medical And Surgical Hospital and G.S.R LABORATORIES. His field of interest includes Fissures, Peg Tube Placement, MRCP, Digital Rectal Examination, Alcoholic Hepatitis, Appendicitis, Cholecystitis, Cirrhosis Of The Liver, Crohns Disease, Diverticulosis, Esophageal Varices, Gastroenteritis, Hepatitis BHernia, Non-Alcoholic Fatty Liver Disease, Stomach Ulcers, Ulcerative Colitis, Black Stools, Endoscopic Guided Ultrasound, Gastroscopy, Manometry, Oesophagoscopy, Polypectomy, Proctoscopy.
Frequently Asked Questions
Similar Gastroenterologist in Islamabad
Top Specialities in Islamabad
Top Gastroenterologist in Islamabad Areas
Top Hospitals in Islamabad
Radiology Pathology Labs in Pakistan
Popular Labs in Pakistan