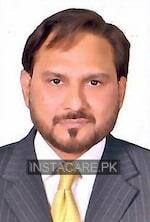 Prof. Dr. Asim Jaffary
General Surgeon
MBBS, FRCS (UK), MS in Liver Surgery (France), Fellowship in Liver Transplant (Korea)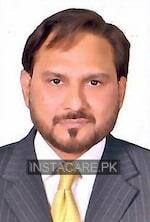 Prof. Dr. Asim Jaffary - General Surgeon
MBBS, FRCS (UK), MS in Liver Surgery (France), Fellowship in Liver Transplant (Korea)
Visit Doctor
Hussain Lakhani Hospital
Monday

4:00pm - 6:00pm

Tuesday

4:00pm - 6:00pm
Wednesday

4:00pm - 6:00pm

Thursday

4:00pm - 6:00pm

Friday

4:00pm - 6:00pm

Sunday
Hill Park General Hospital (HPGH)
Monday

4:00pm - 6:00pm

Tuesday

4:00pm - 6:00pm
Wednesday

4:00pm - 6:00pm

Thursday

4:00pm - 6:00pm

Friday

4:00pm - 6:00pm

Sunday
MBBS

FRCS (UK)
MS in Liver Surgery (France)
Fellowship in Liver Transplant (Korea).
Experience:
Hussain Lakhani Hospital.
Prof. Dr. Asim Jaffary is a General Surgeon and Liver Transplant surgeon. He is having over 32 years of experience in the field of General Surgery and Liver Surgery. He practices at Hussain Lakhani Hospital. His field of interest includes Hemorrhoids, Fissure Fistula, Breast Surgery, Bariatric Surgery, Parotid Surgery, Diabetic Foot, Abdominal Surgery, Breast Biopsy, Carotid Endarterectomy, Cesarean Section, Dilation And Curettage, Inguinal Hernia Repairs, Mastectomy, Modified Radical Mastectomy, Partial Colectomy, Tonsillectomy, Appendectomy, Breast Cancer Surgery, Breast Cosmetic Surgery, Hemorrhoidectomy, Intestinal Surgery.
Frequently Asked Questions
Similar General Surgeon in Karachi
Top Specialities in Karachi
Top General Surgeon in Karachi Areas
Top Hospitals in Karachi
Radiology Pathology Labs in Pakistan
Popular Labs in Pakistan