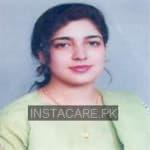 Dr. Saira Younas
Dermatologist
MBBS, MCPS ( Dermatology)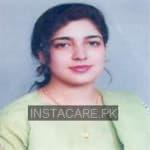 Dr. Saira Younas - Dermatologist
MBBS, MCPS ( Dermatology)
Visit Doctor
Pulse Medical Complex (Paragon City)
Monday

5:00pm - 6:00pm

Tuesday

5:00pm - 6:00pm
Wednesday

5:00pm - 6:00pm

Thursday

5:00pm - 6:00pm

Sunday
MBBS from Punjab University, Lahore
MCPS (Dermatology) from College of Physicians and Surgeons Pakistan.
Paragon Medical Complex, Lahore as Consultant Dermatologist

.



Dr. Saira Younas
is a Dermatologist. She is having over 17 years of experience in the field of Dermatology and practices at
Pulse Medical Complex (Paragon City)
. Her field of interest includes Dermatology, Disease of Female Genitalia, Freckles, Face Pigmentation, Hair and Nails Problems, Head Lice, Intense Pulsed Light (IPL), Laser for Acne Scars, LASER For Skin, Laser Hair Removal, Melasma, Meso Therapy, Microdermabrasion, Molluscum Contagoisum Treatment, Pimples, Procedural Dermatology, PRP, Skin Cancer Surgery, Skin Care Consultation, Skin Diseases of Peads and Adults, Skin Peeling, Skin Tightening, Skin Toning, Trauma, Venereology, Vitiligo Treatment, Warts removal,
Whitening Treat
ment, Wrinkle Treatments, Xanthelasmas.
Frequently Asked Questions
Similar Dermatologist in Lahore
Top Specialities in Lahore
Top Dermatologist in Lahore Areas
Top Hospitals in Lahore
Radiology Pathology Labs in Pakistan
Popular Labs in Pakistan