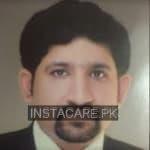 Dr. Attique Abou Bakr
Gastroenterologist
MRCP (UK), MBBS, FCPS, MD (USA)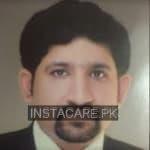 Dr. Attique Abou Bakr - Gastroenterologist
MRCP (UK), MBBS, FCPS, MD (USA)
Visit Doctor
Chughtai Medical Center Dha phase 4
Wednesday

8:00pm - 9:00pm

Thursday

8:00pm - 9:00pm

Saturday

8:00pm - 9:00pm

Sunday
Lahore Medical Complex And The Heart Hospital
Monday

11:30am - 8:00pm

Tuesday

11:30am - 8:00pm
Wednesday

11:30am - 8:00pm

Thursday

11:30am - 8:00pm

Friday

11:30am - 8:00pm

Saturday

11:30am - 8:00pm

Sunday

10:00am- 10:00pm
Raza Medical Complex Hospital
Monday

11:00am - 6:30pm

Tuesday

11:00am - 6:30pm
Wednesday

11:00am - 6:30pm

Thursday

11:00am - 6:30pm

Friday

11:00am - 6:30pm

Saturday

11:00am - 6:30pm

Sunday

11:00am- 7:00pm
Abu Bakar Hospital
Monday

9:00pm - 11:00pm

Tuesday

9:00pm - 11:00pm
Wednesday

9:00pm - 11:00pm

Thursday

9:00pm - 11:00pm

Friday

9:00pm - 11:00pm

Saturday

9:00pm - 11:00pm

Sunday

9:00pm- 11:00pm
Online Consultation
Chughtai Medical Center Dha phase 4
Rs. 2500
---
Qualifications:

MBBS, Pakistan

MRCP (UK), United Kingdom

FCPS (Gastroenterology), Pakistan

M.D (USA), Pakistan

Gastroenterology SCE (UK) - Royal College of Physicians, United Kingdom

European Board of Gastroenterology and Hepatology (EBGH) - RCP-ESBGH, United Kingdom
Experience:

Jinnah Hospital, Lahore as House Officer

Sheikh Zayed Hospital, Lahore as Senior Registrar

Services Hospital, Lahore as Senior Registrar

Jinnah Hospital, Lahore as Assistant Professor
Asst. Prof. Dr. Attique Abou Bakr
is an
Assistant Professor Gastroenterologist
. He is having over 16 years of experience in the field of Gastroenterology. He
practices at
Chughtai Medical Center Dha phase 4
. His field of interest includes
Acid Peptic Disease (APD), Black Stools, Bleeding Mouth, Chronic Diarrhea, Colonoscopy, Diabetes Management, Dysphagia, Endoscopy, Gallbladder disease, Gastroesophageal Reflux Disease (GERD), Hepatitis A, B, C, Irritable bowel syndrome (IBS), Liver Cancer, Lower GI Endoscopy, Pancreatic.
Frequently Asked Questions
Similar Gastroenterologist in Lahore
Top Specialities in Lahore
Top Gastroenterologist in Lahore Areas
Top Hospitals in Lahore
Radiology Pathology Labs in Pakistan
Popular Labs in Pakistan