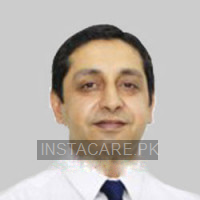 Asst. Prof. Dr. Hammad Nasir
Neurosurgeon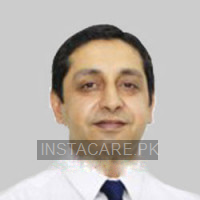 Asst. Prof. Dr. Hammad Nasir - Neurosurgeon
MBBS, MS (Neurosurgery)
Visit Doctor
Pulse Medical Complex (Paragon City)
Monday

7:00pm - 9:00pm

Tuesday

7:00pm - 9:00pm
Wednesday

7:00pm - 9:00pm

Thursday

7:00pm - 9:00pm

Friday

7:00pm - 9:00pm

Saturday

7:00pm - 9:00pm

Sunday
Lahore General Hospital as Assistant Professor

Masood Hospital, Lahore as Consultant Neurosurgeon
Hijaz Hospital, Lahore as Consultant Neurosurgeon
Paragon Medical Complex, Lahore as Consultant Neurosurgeon.
Asst. Prof. Dr. Hammad Nasir is a Neurosurgeon. He is having over 18 years of experience in the field of Neurosurgery and practices at Pulse Medical Complex (Paragon City). His field of interest includes Cerebral Palsy, Epilepsy, Spinal Disc Herniation, Scoliosis, Brain Tumor, Parkinson's Disease, Pediatric Brain Tumors, Spinal Cord Injury, Stroke, Pituitary Gland Tumors, Intracranial Hemorrhage, Subarachnoid Hemorrhage, Subdural Hemorrhage, Hemorrhage, Neuro fibromatosis, Acoustic Neuroma, Aneurysms, Arteriovenous Malformation, Astrocytoma, Balance Problems, Benign Peripheral Nerve Tumor, Brachial Plexus Injury, Brain Aneurysm, Brain AVM (arteriovenous Malformation), Brain Lymphoma, Brain Metastases, Carotid Artery Disease, Carotid Artery Stenosis, Carpal Tunnel Syndrome, Cavernous Malformations.
Frequently Asked Questions
Similar Neurosurgeon in Lahore
Top Specialities in Lahore
Top Neurosurgeon in Lahore Areas
Top Hospitals in Lahore
Radiology Pathology Labs in Pakistan
Popular Labs in Pakistan