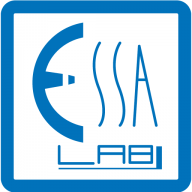 Dr. Essa Laboratory and Diagnostic Centre Test Price and Details - Get 20% Discount
867 tests available
Last Updated On Monday, December 11, 2023
---
Dr. Essa Laboratory and Diagnostic Centre
is an exceptional medical facility that strives to provide top quality healthcare services and reliable results with increased accuracy. With its team of qualified, experienced specialists, Dr. Essa provides comprehensive laboratory services such as blood tests, diabetes tests and comprehensive hormone profiles in addition to diagnostic services such as ultrasound scans, biopsies and other sophisticated imaging using the latest equipment and technology. The centre prides itself on delivering quick results in a timely manner while maintaining the highest standards of patient care and safety throughout the process. Dr. Essa understands the needs of their patients and works hard to ensure they receive the best possible medical service – no matter how big or small the task may be.
---
Dr. Essa Laboratory and Diagnostic Centre in Other Cities
---
Frequently Asked Questions
Now you can book all the Dr. Essa Laboratory and Diagnostic Centre tests Online with InstaCare. We provide a hassle-free medical testing service for patients.You can not only find Dr. Essa Laboratory and Diagnostic Centre Test price and other information but can also book lab tests within a few clicks. After booking just wait for the confirmation call of our representative who will guide you with complete details and confirm your test.
Yes, If you will book the lab test with InstaCare you will get a discount on the test at Dr. Essa Laboratory and Diagnostic Centre. InstaCare guarantees the lowest price of Tests with quality services through its partner laboratories in Pakistan and internationally.
The price of Dr. Essa Laboratory and Diagnostic Centre test varies from test to test but usually, it ranges between PKR 500-3000. If you will book a lab test with InstaCare and when you will confirm your test InstaCare will offer you much more discounted prices and other advantages.
Yes, You can view the results of your tests online with InstaCare and Dr. Essa Laboratory and Diagnostic Centre. We will also update you via SMS when your reports will be ready.
There are many labs in Pakistan but no lab is providing patients the facility of home sample collection for this test because it needs to be done in specific environment and timings.
---
---
---
---
Radiology Pathology Labs in Pakistan