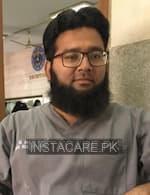 Dr. M Ahsan Bhatti
Dentist
C-Aesthetic (Dentistry), BDS, RDS, PGR-OMFS (MCPS), C-Implant, C-Endo, c-prostho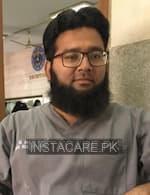 Dr. M Ahsan Bhatti - Dentist
C-Aesthetic (Dentistry), BDS, RDS, PGR-OMFS (MCPS), C-Implant, C-Endo, c-prostho
Visit Doctor
Bhatti Dental Clinic
Shop#A3 KDA OVERSEAS APARTMENT BLOCK13-A, Gulshan e Iqbal, Karachi
---
Monday

11:00am - 10:00pm

Tuesday

11:00am - 10:00pm
Wednesday

11:00am - 10:00pm

Thursday

11:00am - 10:00pm

Saturday

11:00am - 10:00pm

Sunday

11:00am- 10:00pm
BDS
RDS
C- Implant
C- Endo
C-Prostho
PGR - OMFS (MCPS).
Bhatti Dental Clinic
Imran Dental Clinic.

Dr. M Ahsan Bhatti
is a Dentist
. He is having over 4 years of experience in the field of Dentistry and practices at
Bhatti Dental Clinic and
Imran Dental Clinic
.
His field of interest includes
Root Canal Treatment, Porcelain and Zirconia Crown & Bridges, Scaling & Polishing, Wisdom teeth removals, Safe Amalgam Removal, Tooth color Fillings, Post & Core Buildups, Transparent Braces, Flexible Dentures, Veneers.
Frequently Asked Questions
Similar Dentist in Karachi
Top Specialities in Karachi
Top Dentist in Karachi Areas
Top Hospitals in Karachi
Radiology Pathology Labs in Pakistan
Popular Labs in Pakistan