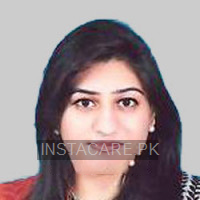 Ms. Jaleesha Abdul Hafeez Butt
Psychologist
M. Phill (Applied Psychology), MSC (Applied Psychology), BS (Applied Psychology)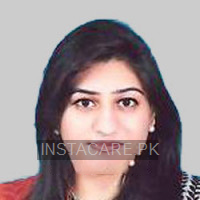 Ms. Jaleesha Abdul Hafeez Butt - Psychologist
M. Phill (Applied Psychology), MSC (Applied Psychology), BS (Applied Psychology)
Visit Doctor
Pulse Medical Complex (Paragon City)
Monday

3:00pm - 9:00pm

Tuesday

3:00pm - 9:00pm
Wednesday

3:00pm - 9:00pm

Thursday

3:00pm - 9:00pm

Friday

3:00pm - 9:00pm

Saturday

3:00pm - 9:00pm

Sunday
MSc (Applied Psychology) from Middlesex University, UK

M.Phil. (Applied Psychology) from Punjab University, Lahore
BS (Applied Psychology) from Punjab University, Lahore.
Paragon Medical Complex (Paragon City) Lahore as Consultant Clinical Psychologist.

Ms. Jaleesha Abdul Hafeez Butt is a Psychologist. She is having over 6 years of experience in the field of Psychology and practices at Pulse Medical Complex (Paragon City). Her field of interest includes Autism Spectrum Disorder, Alcohol And Drug Abuse, Social Anxiety Disorder, Sexual Psychotherapy, Gender Dysphoria, Personal Grooming, Acute Stress Disorder, Attachment Disorder, Bipolar Disorder, Delusional Disorder, Eating Disorder, Insomnia Disorder, Nightmare Disorder, Panic Attacks, Phobias, Postpartum Depression, All Women Issues, Behavioral Therapy, Breakup Counselling, Career Counseling, Childhood And Adolescence Issues, Cognitive Therapy, Family Psychotherapy, Grief And Bereavement Counseling, Group Psychotherapy, Individual Psychotherapy, Marital Psychotherapy, Personality/ IQ Assessment, Psycho-Diagnosis, Psychological Evaluation, Rational Emotive Psychotherapy, Sexual Harassment Counselling, Sleep Disturbances, Stress Management, Work Related Stress, Workshops And Training Sessions.
Frequently Asked Questions
Similar Psychologist in Lahore
Top Specialities in Lahore
Top Psychologist in Lahore Areas
Top Hospitals in Lahore
Radiology Pathology Labs in Pakistan
Popular Labs in Pakistan