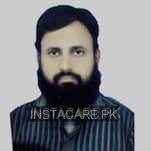 Dr. Muhammad Kalim
Neurologist
MRCP I (Ireland), AMC I (Australia), DHA (U.A.E), SLE (Saudi Arabia), MBBS (KEMU)
100#1%
Satisfied Patients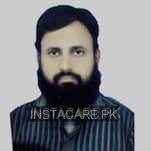 Dr. Muhammad Kalim - Neurologist
MRCP I (Ireland), AMC I (Australia), DHA (U.A.E), SLE (Saudi Arabia), MBBS (KEMU)
100#1%
Satisfied Patients
100#1%
Satisfied Patients
Visit Doctor
Pulse Medical Complex (Paragon City)
Monday

3:00pm - 5:00pm

Tuesday

3:00pm - 5:00pm
Wednesday

3:00pm - 5:00pm

Thursday

3:00pm - 5:00pm

Friday

3:00pm - 5:00pm

Saturday

3:00pm - 5:00pm

Sunday
MBBS from KEMU

MRCP I from Ireland
SLE from Saudi Arabia
AMC I from Australia
DHA (U.A.E).
Pulse Medical Complex as Neurologist.

Dr. Muhammad Kalim
is a Neurologist
. He is having over 16 years of experience in the field of
Neurology. He practices Online Consultation at
Pulse Medical Complex (Paragon City).
His field of interest includes
Autism, Epilepsy, Brain Tumor, Dizziness And Stroke, Alzheimers, Dizziness, Headache, Memory Problems, Migraine, Numbness, Parkinson, Sclerosis, Speech And Language Difficulties, Tourettes Syndrome, Balance Problem/walking Difficulty, Brainstem Death, Cerebral Abscess, Cervical/lumbar Spondylosis/stenosis, Cluster Headaches, Dementia, Digital EEG Test, EMG, Facial Pain And Headache, Learning Disability, Meningitis, Migraine Headache /other Headache Disorders, Multiple Sclerosis/Neuromyelitis Optica, Muscular Dystrophy, Myasthenia Gravis, Nerve And Muscle Diseases, Nerve Condition Study, Parkinson Disease/tremors/Dystonia, Sleep Disorder, Stress Headaches, Transverse Myelitis, Tremor Analysis, Trigeminal Neuralgia.
Frequently Asked Questions
Similar Neurologist in Lahore
Top Specialities in Lahore
Top Neurologist in Lahore Areas
Top Hospitals in Lahore
Radiology Pathology Labs in Pakistan
Popular Labs in Pakistan